Sale!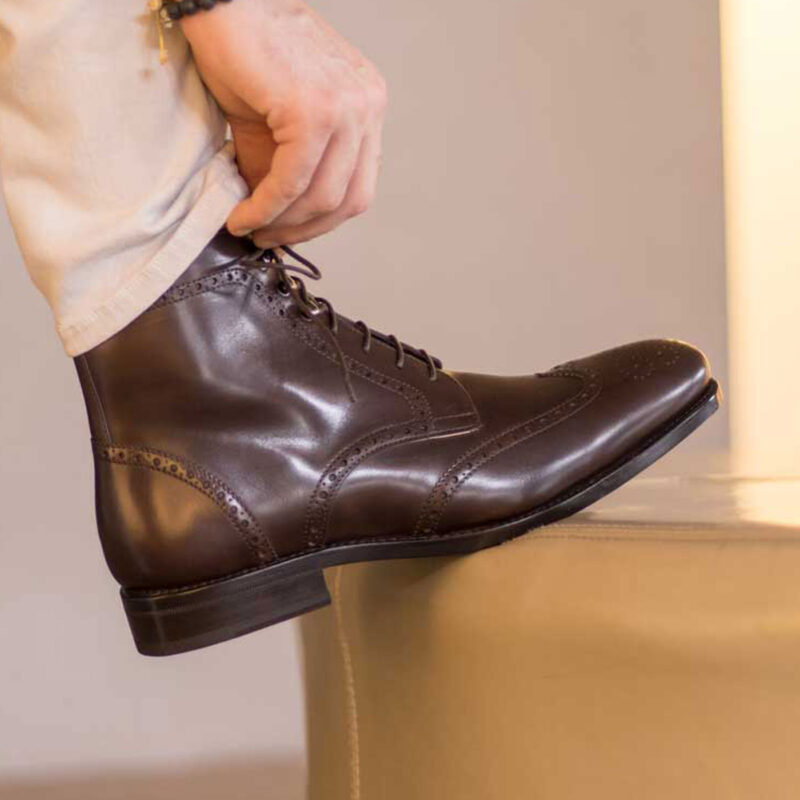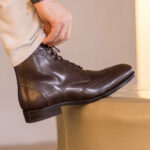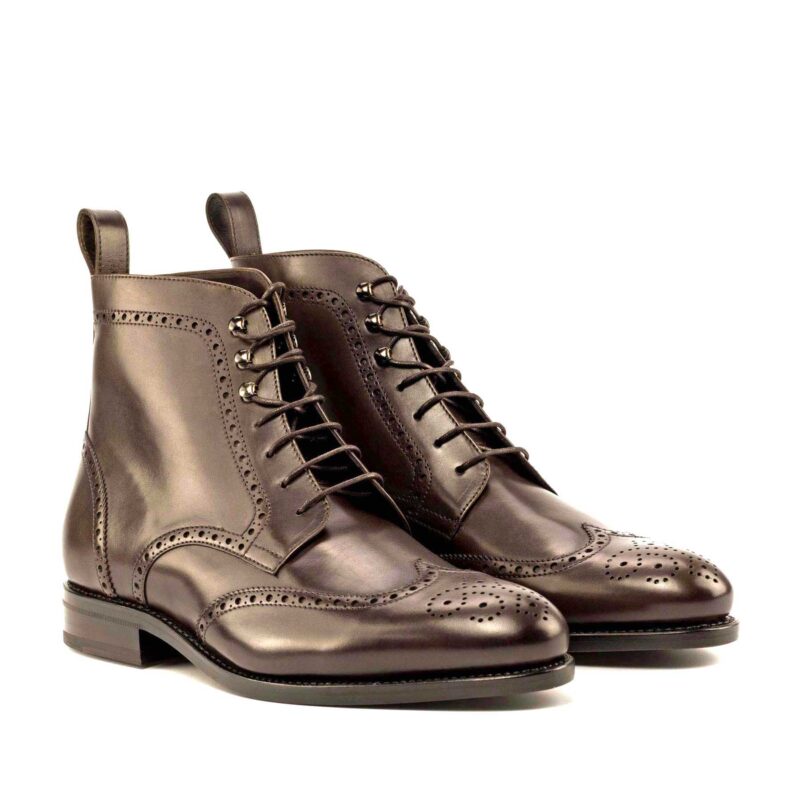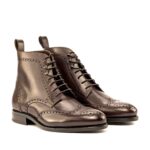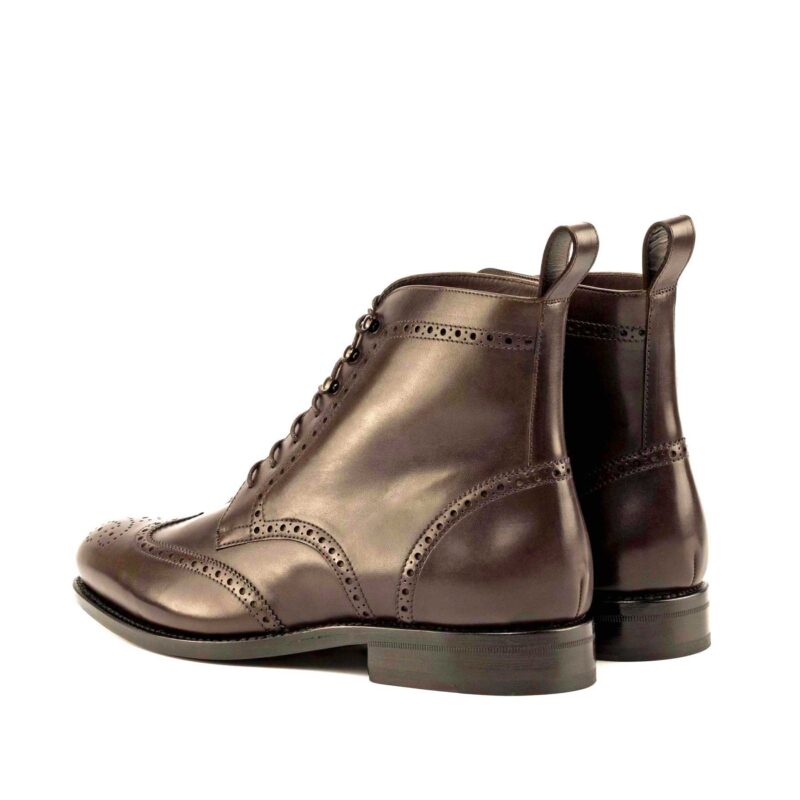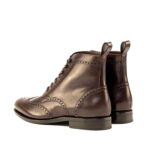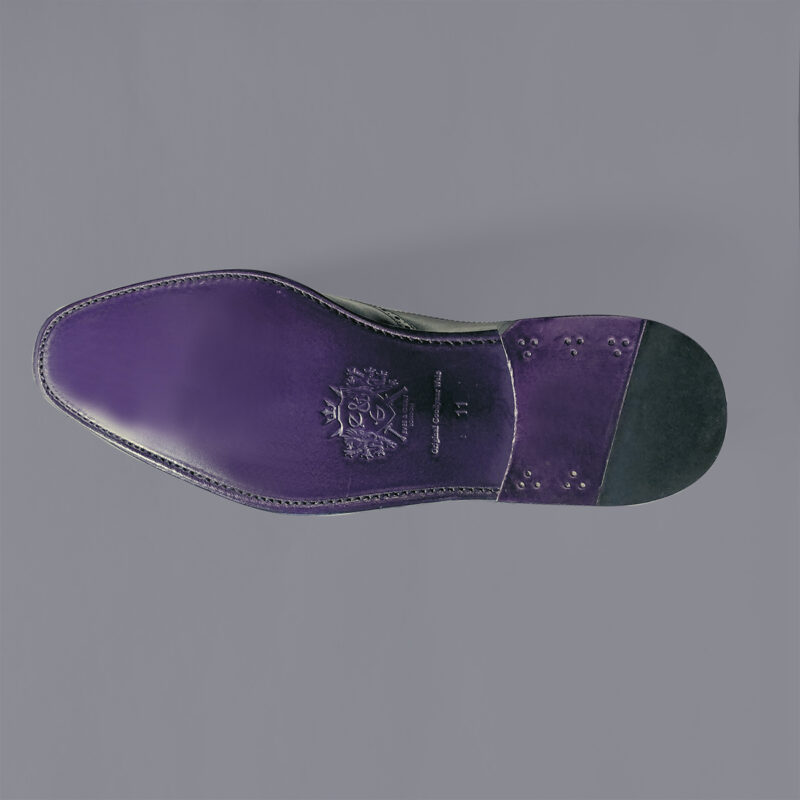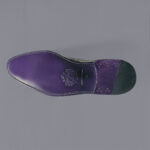 Bowie Brogue Dark Brown Boot
Bowie Brogue Dark Brown Boot
Materials: Dark brown box calf
Sole: E&G Purple Goodyear leather sole
Laces: 2 sets of purple and dark brown
Full Description
Description
The Bowie boot by Eves&Gray combine classic broguing with a strong ankle-length shape. Made from 100% premium  box calf leather and trimmed with our statement E&G Goodyear welted purple sole, these boots will add plenty of character to your outfit. A must-have addiction to any wardrobe and can be fashioned all year round.
We recommend anything from Blue/Khaki jeans to smart trousers and of course they come with 2 sets of E&G London leather laces. Purple or dark brown so you can dress them up or down. One of the most popular styles we sell and for good reason. The comfort is also taken in to account and they immediately fit the shape of your foot meaning no "wearing in" time necessary.
A striking boot built for comfort and obtaining compliments!
Delivery & Returns
1.1 Goods will normally be dispatched within 1 working day and any estimated dispatch date is an estimate, which can change without notice.
1.2 We will normally deliver goods within 2-3 working days of dispatch.
1.3 We can deliver our products anywhere in mainland Great Britain and Northern Ireland and a range of countries worldwide.
1.4 We will deliver the goods to the premises you specify on your order. You must be at home to accept delivery of your order, which is normally between 9:00am and 6:00pm Monday-Friday.