Sale!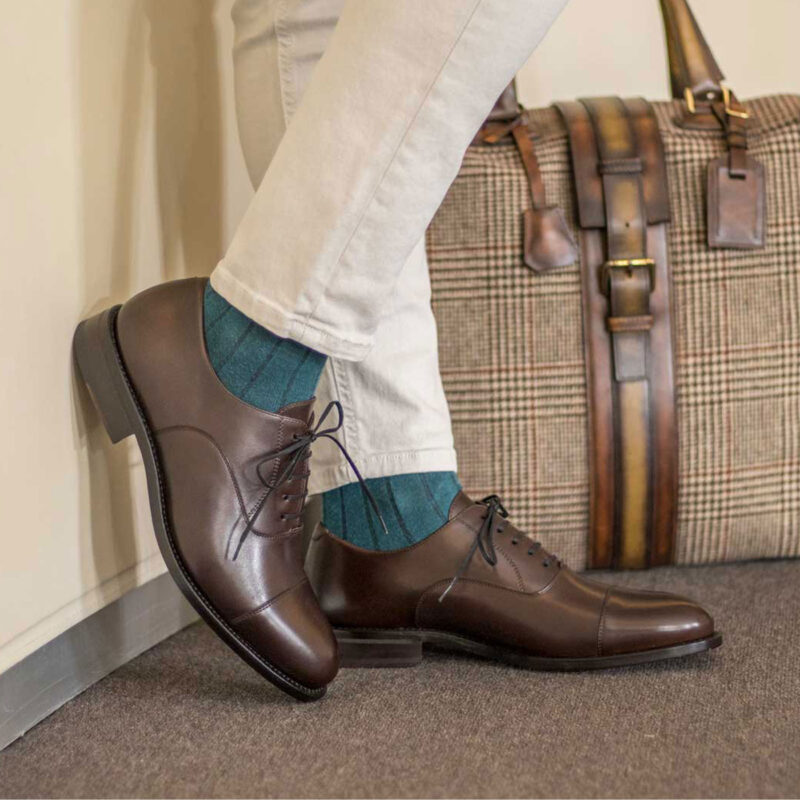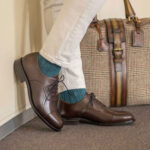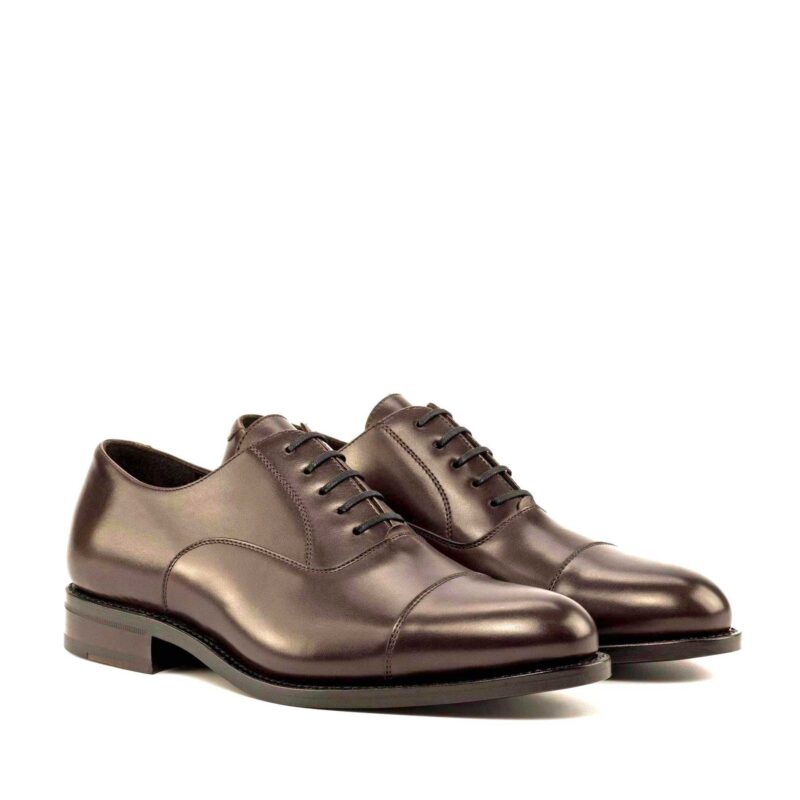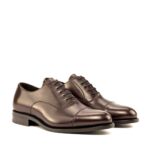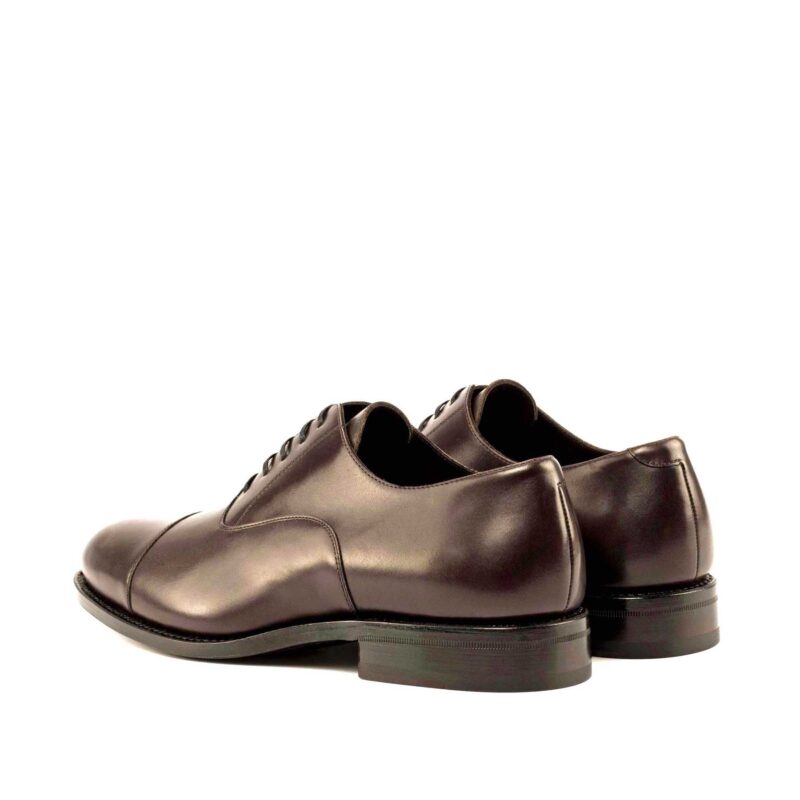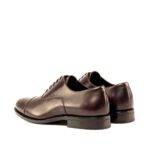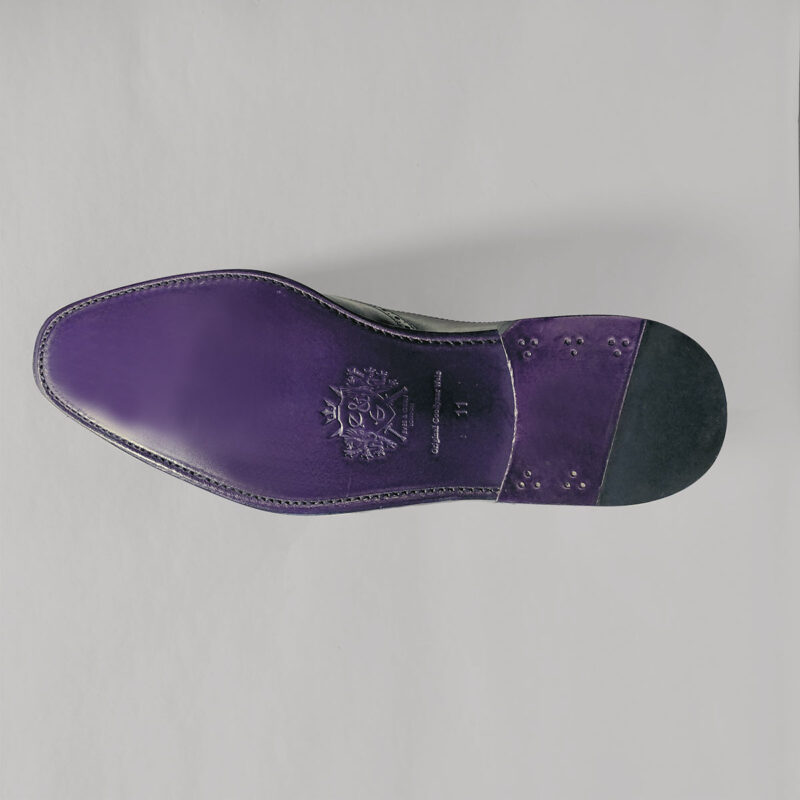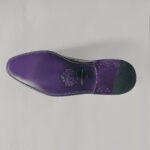 Regent Oxford Dark Brown
Regent Oxford Dark Brown
Materials: Dark brown box calf
Sole:E&G Purple Goodyear leather sole
Full Description
Description
The Regent Oxford shoe have a distinctive design in which the eyelet area is concealed within the vamp. This model is a classic formal dress shoe which will never be out of style. These oxford shoes are a great example of the basic black cap toe oxfords.
Oxford shoes? Oxford? Yes, these things were all born at Oxford University! Actually, Oxford shoes had their first appearance on campus in the form of a half-boot called the Oxonian, which was extremely popular in the 1800s. Students, tired of the rigid boots with high heels, decided to look for another type of shoe that would be more comfortable to wear on campus.
It's believed that the Oxford students themselves designed the shoe to be more comfortable out of necessity for style as well as comfort. They took the Oxonian boot and added side slits which eventually evolved into laces. These laces on the side were later moved to the instep. Also, the boot's heel was lowered. Historically, a high-heeled shoe was meant to exhibit a man's status. The higher your shoe was the higher your status.
This particular style is elegant and perfect for the office or indeed formal functions.
Delivery & Returns
1.1 Goods will normally be dispatched within 1 working day and any estimated dispatch date is an estimate, which can change without notice.
1.2 We will normally deliver goods within 2-3 working days of dispatch.
1.3 We can deliver our products anywhere in mainland Great Britain and Northern Ireland and a range of countries worldwide.
1.4 We will deliver the goods to the premises you specify on your order. You must be at home to accept delivery of your order, which is normally between 9:00am and 6:00pm Monday-Friday.