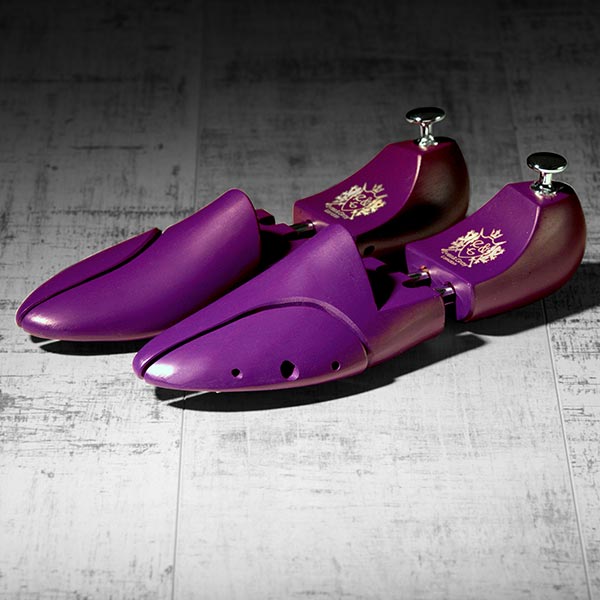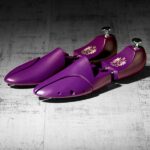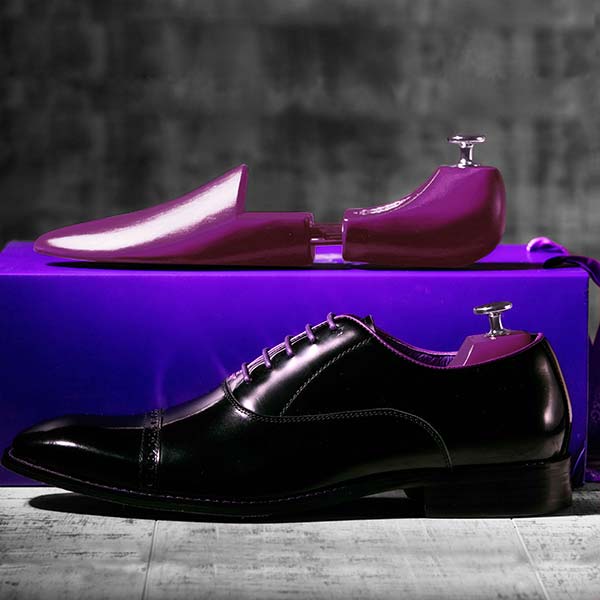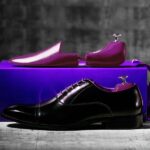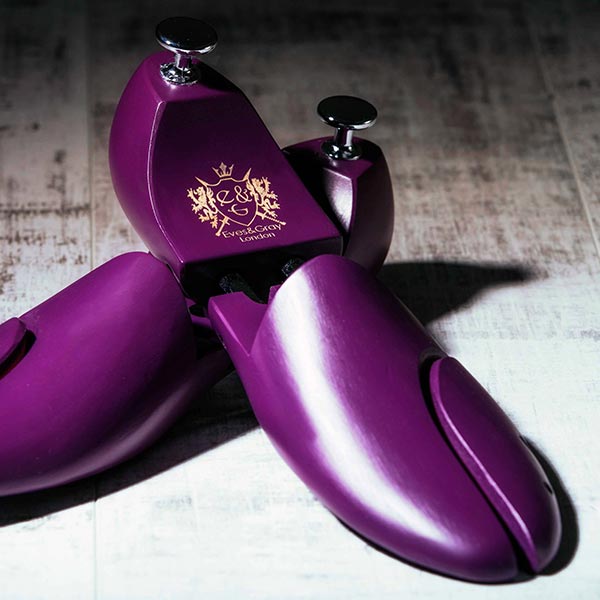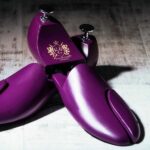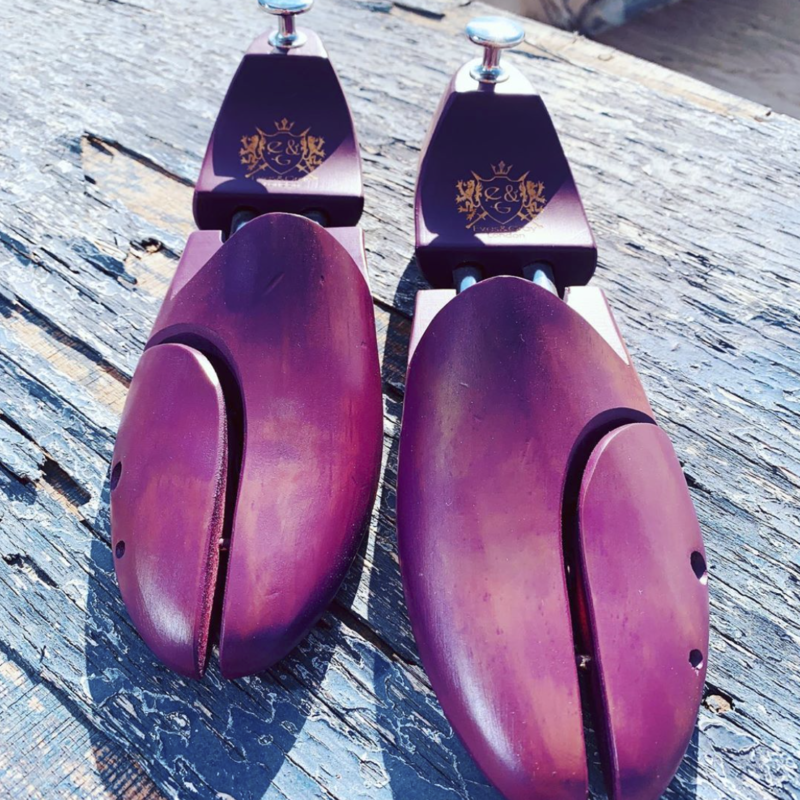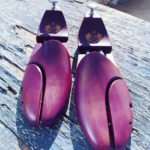 Shoe Trees (Each Painted 5 times with E&G London purple)
Shoe Trees (Each Painted 5 times with E&G London purple)
£42.00
Solid Beech
Spring loaded
Hand made and finished
Full Description
Description
The perfect gift!
Quality full last wooden shoe trees in beech wood, hand made and finished with multiple top coats. The front is spring loaded to ensure the toe area is completely filled. Used correctly wooden shoe trees will help maintain the shape and condition of your leather shoes and reduce larger creases between wears.  Available in three sizes.
Tips on Best Usage
Aim to use shoe trees between every wearing. After removing your shoes, allow them to sit and air out for at least half an hour, this helps the moist air inside to be replaced, then insert the trees. Ideally shoes fitted with trees should be left to rest for 24 hours before wearing.
Delivery & Returns
1.1 Goods will normally be dispatched within 1 working day and any estimated dispatch date is an estimate, which can change without notice.
1.2 We will normally deliver goods within 2-3 working days of dispatch.
1.3 We can deliver our products anywhere in mainland Great Britain and Northern Ireland and a range of countries worldwide.
1.4 We will deliver the goods to the premises you specify on your order. You must be at home to accept delivery of your order, which is normally between 9:00am and 6:00pm Monday-Friday.