Sale!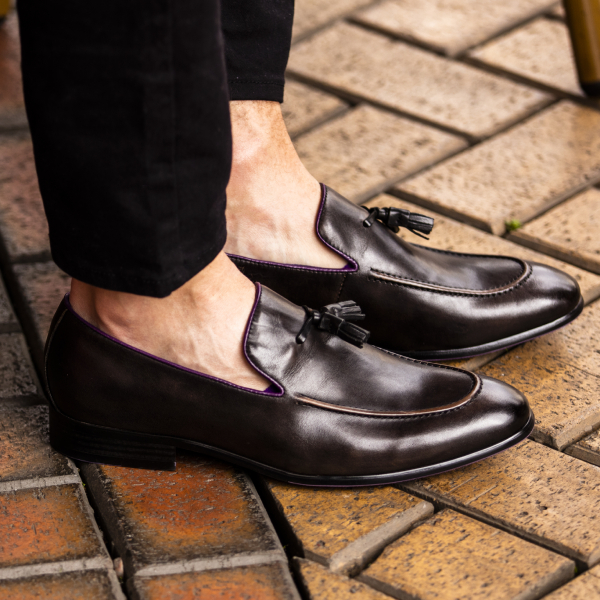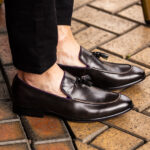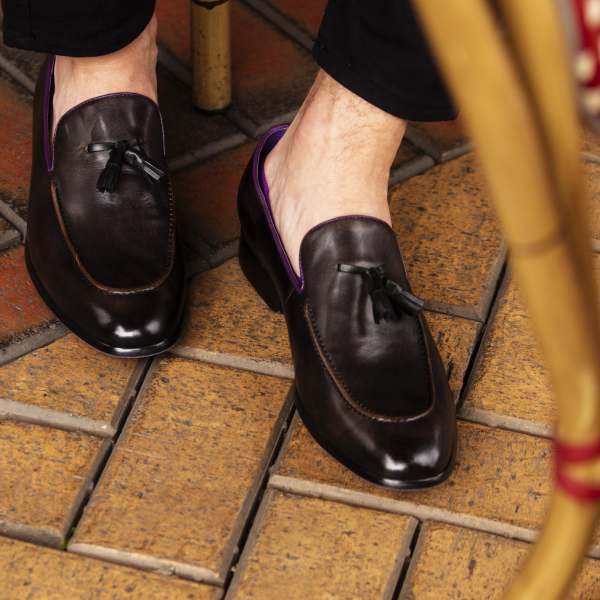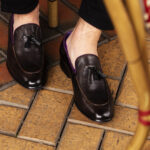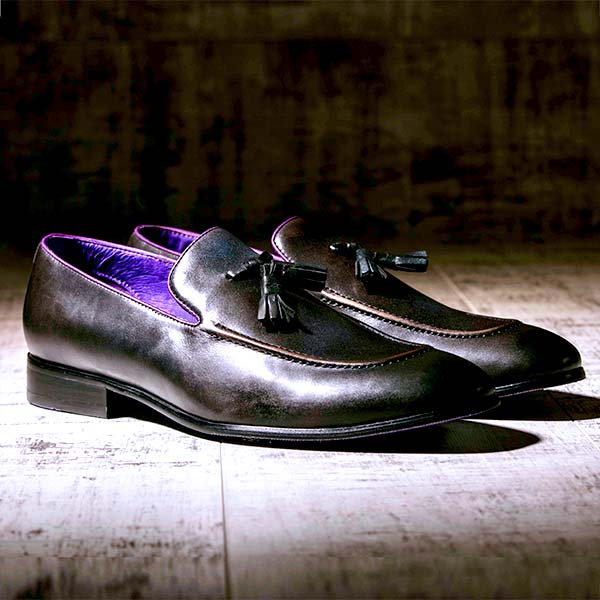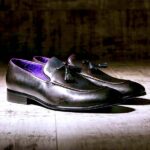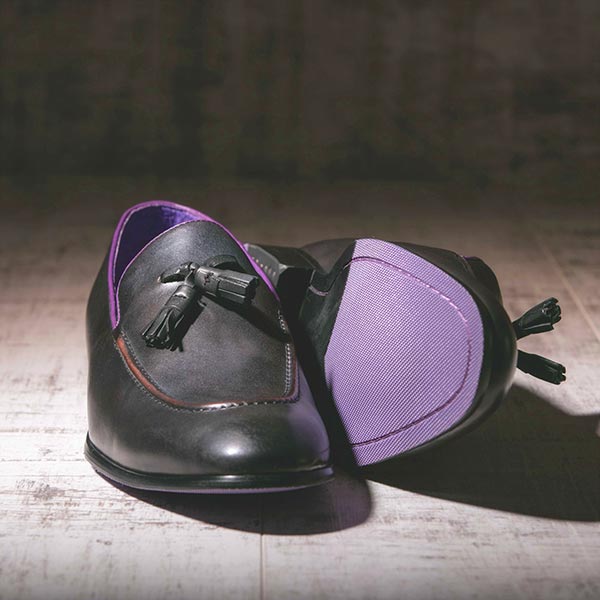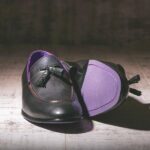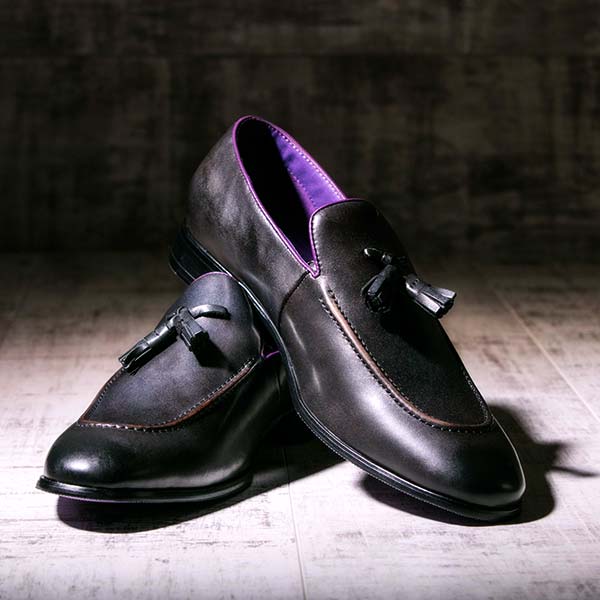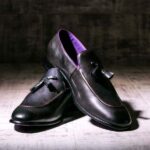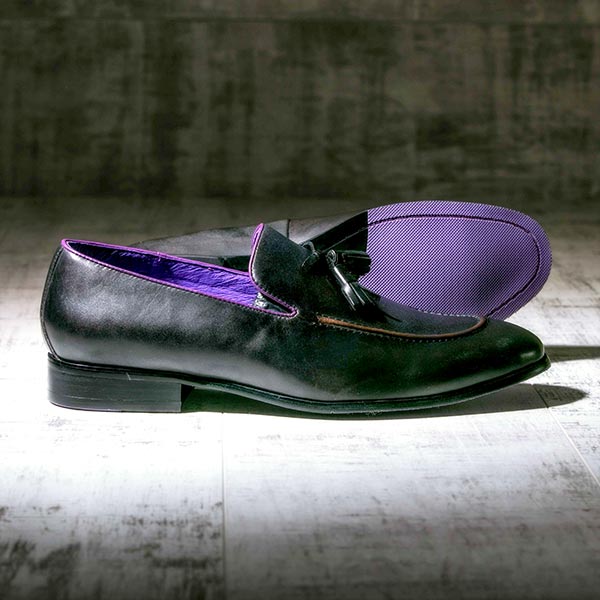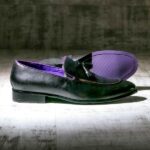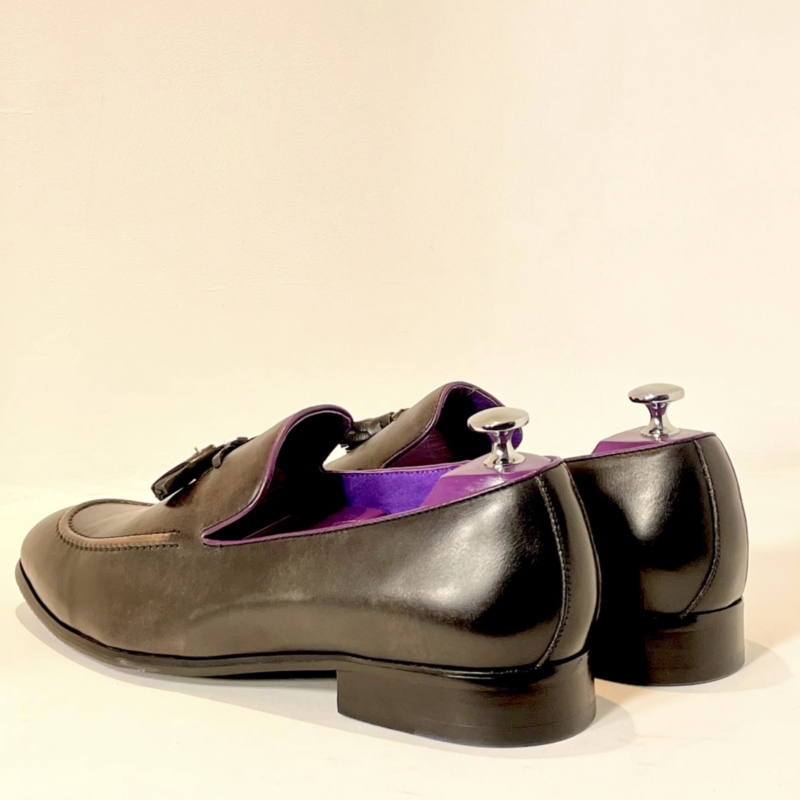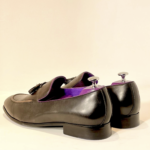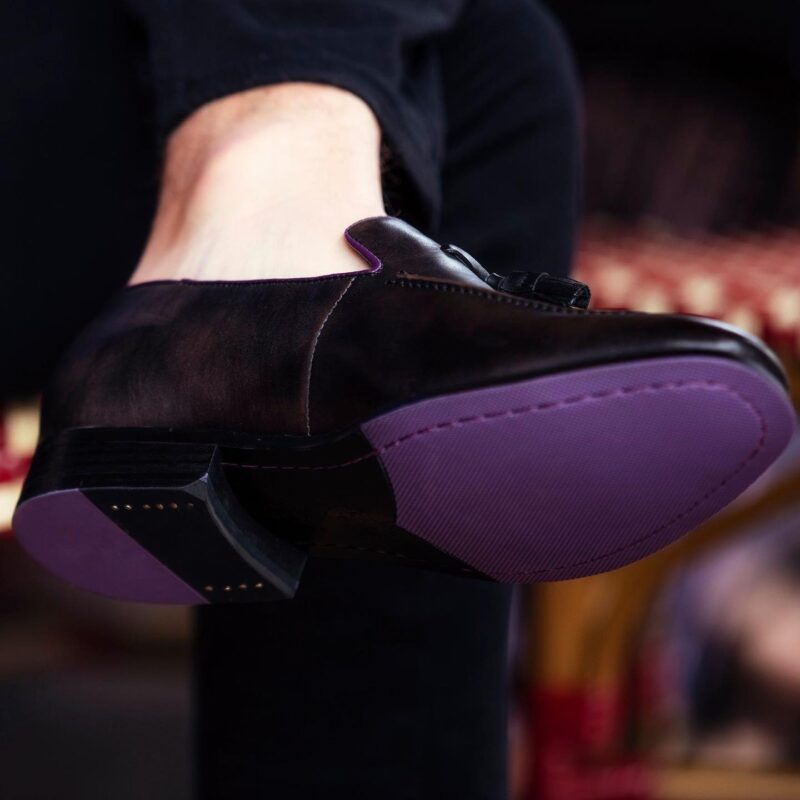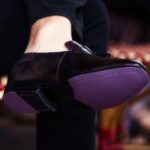 The Gakkel Burnished Grey Leather Loafer
The Gakkel Burnished Grey Leather Loafer
Burnished grey Italian Leather loafers in burnished grey.
Full Description
Description
This hand-made shoe is crafted from high quality Italian leather, the soft purple leather lining and padded insoles add comfort and allow the shoes to breathe. The stitched sole is finished with a layer of coloured grip, improving durability and helping to sustain the purple colour with wear.
The Gakkel is hand burnished with an 'antique' finish in gunmetal grey and has tassel detailing. A versatile shoe for all seasons but particularly useful for summer when black can be a shade too far.
Designed for everyday wear, these slip-on loafers are both comfortable and practical. What's even better is that these shoes come with a pair of invisible socks, so you can still be comfortable and stylish while wearing these shoes. Regardless of the time of day or season, these traditional leather loafers will enhance your outfit of choice.
Delivery & Returns
1.1 Goods will normally be dispatched within 1 working day and any estimated dispatch date is an estimate, which can change without notice.
1.2 We will normally deliver goods within 2-3 working days of dispatch.
1.3 We can deliver our products anywhere in mainland Great Britain and Northern Ireland and a range of countries worldwide.
1.4 We will deliver the goods to the premises you specify on your order. You must be at home to accept delivery of your order, which is normally between 9:00am and 6:00pm Monday-Friday.