Sale!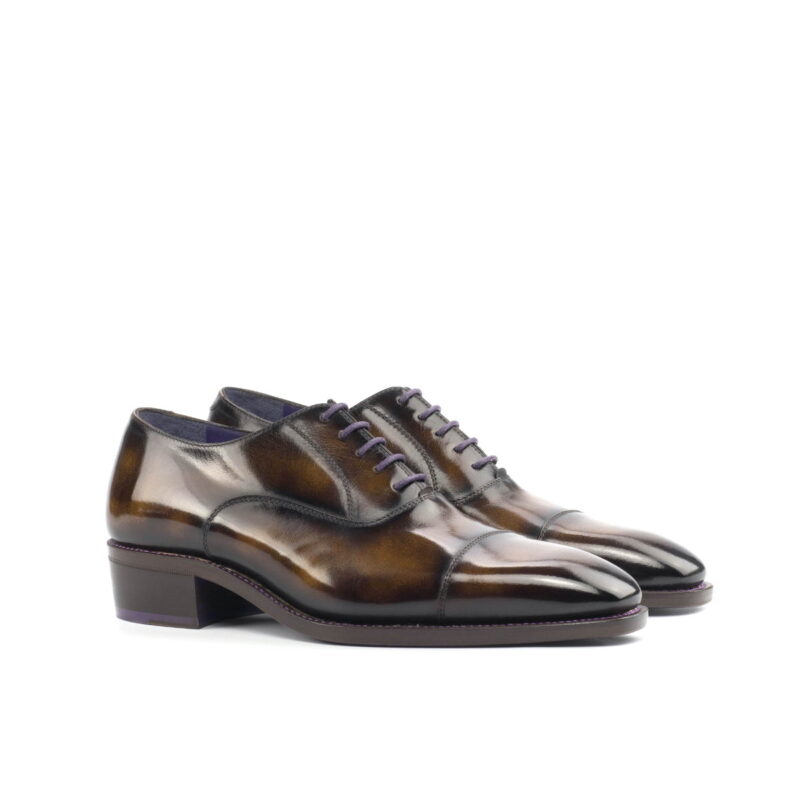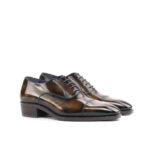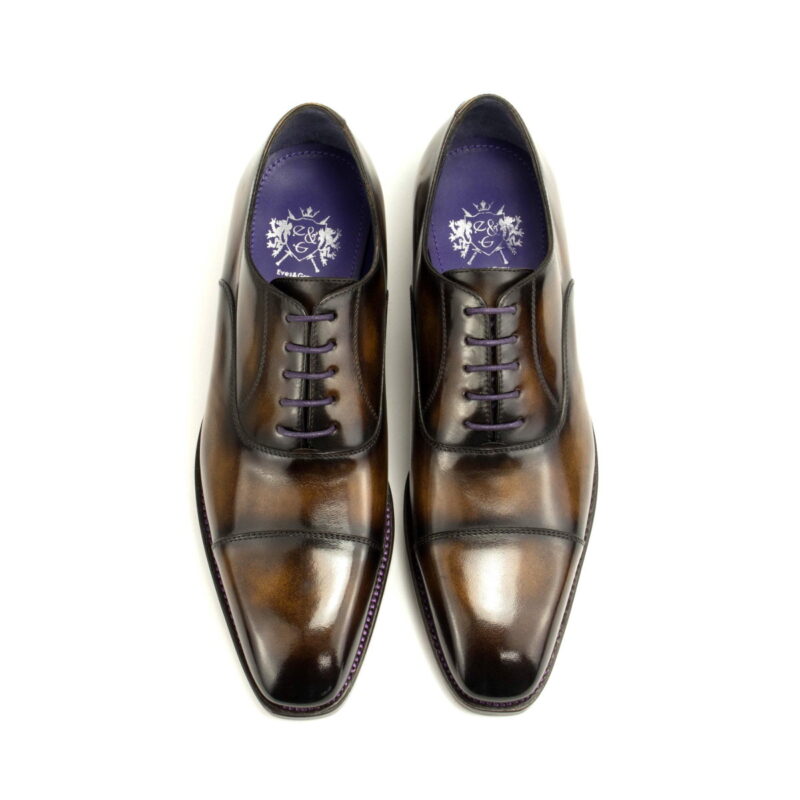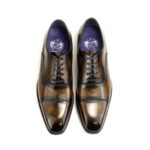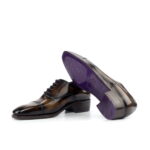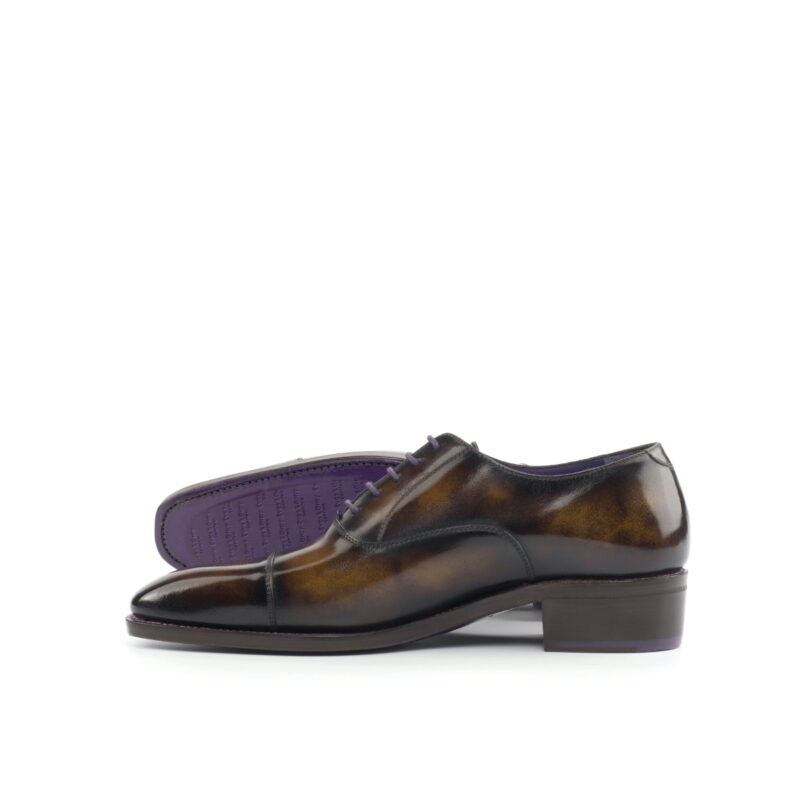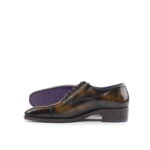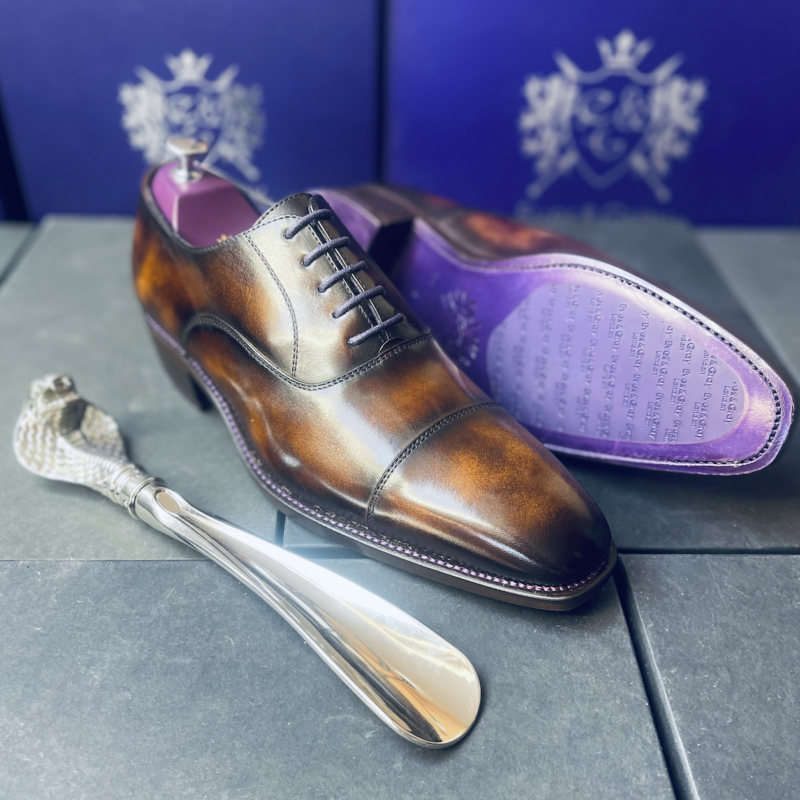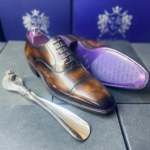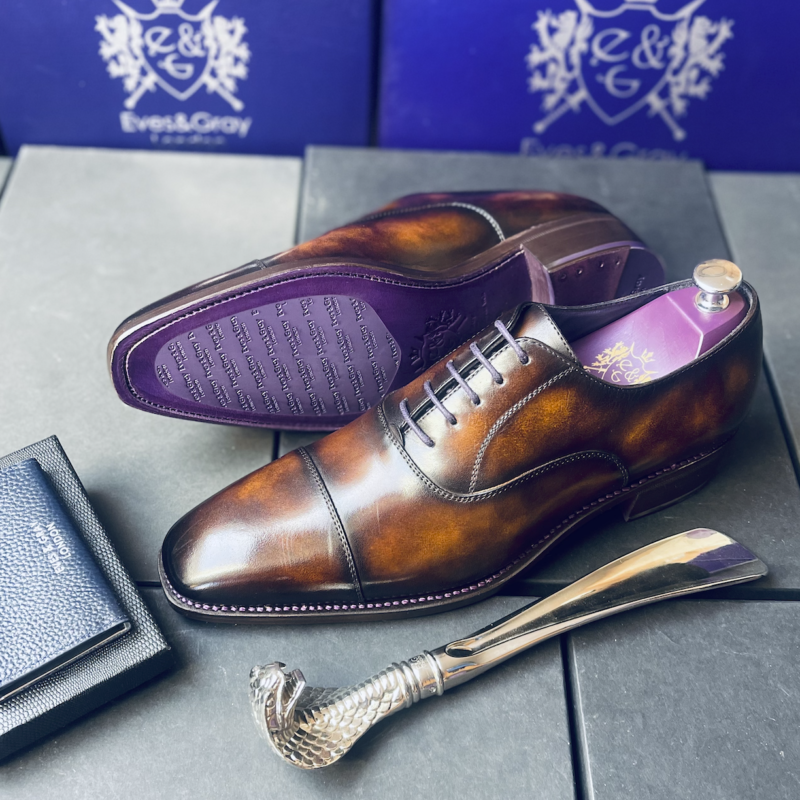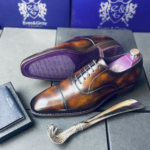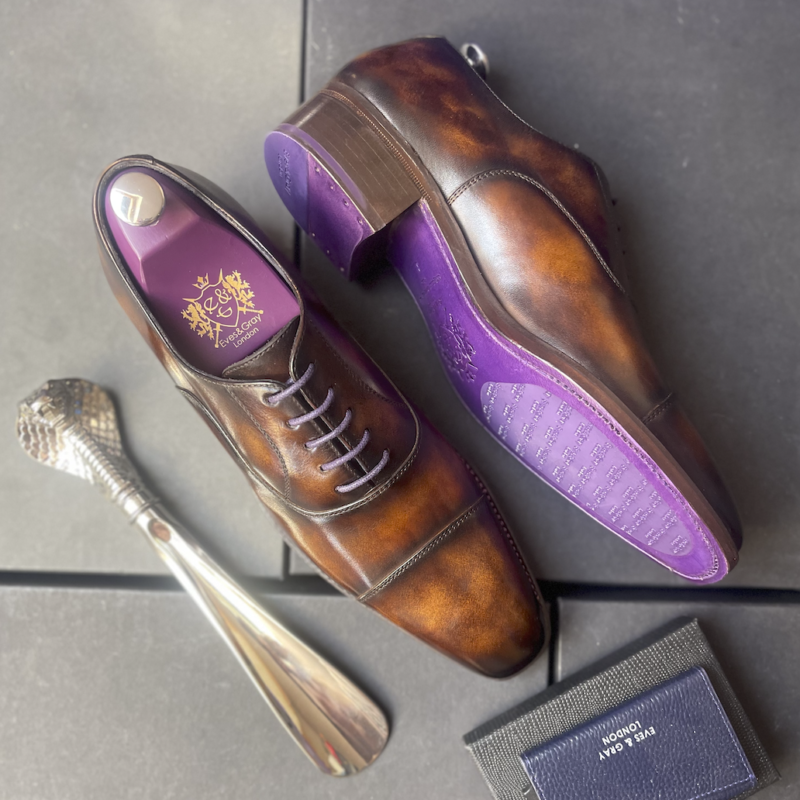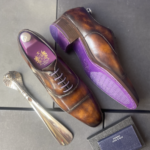 The Mikoyan
The Mikoyan
Dark brown patina on calf with a Cuban heel and GYW sole in our famous purple.
Full Description
Description
Please note that your selected colour will be ordered correctly regardless of the photo image shown in the basket* We will be changing this shorty once the new images arrive to avoid confusion. Thank you for your understanding.
A bit more casual than the oxford, the derby features an open lacing system, with the quarters sewn on top of the vamp. The derby is a classic style that never goes out of style. The derby is perfect for any casual look and can also be dressed up with a suit and tie.
Artisan-Hand Made Patina: The technique used to achieve this artwork is known as 'Anticatura', which is the Italian word for antique finishing. It is a specialty of Italian and French maestro shoemakers. Entrusted to the hands of the antique finisher, the upper part of the shoe becomes a work of art. The Anticatura method is a hand dyeing procedure of leather. It takes about 8-10 hours of work per pair to create a completely unique patina with an aged effect.
Delivery & Returns
1.1 Goods will normally be dispatched within 1 working day and any estimated dispatch date is an estimate, which can change without notice.
1.2 We will normally deliver goods within 2-3 working days of dispatch.
1.3 We can deliver our products anywhere in mainland Great Britain and Northern Ireland and a range of countries worldwide.
1.4 We will deliver the goods to the premises you specify on your order. You must be at home to accept delivery of your order, which is normally between 9:00am and 6:00pm Monday-Friday.