Sale!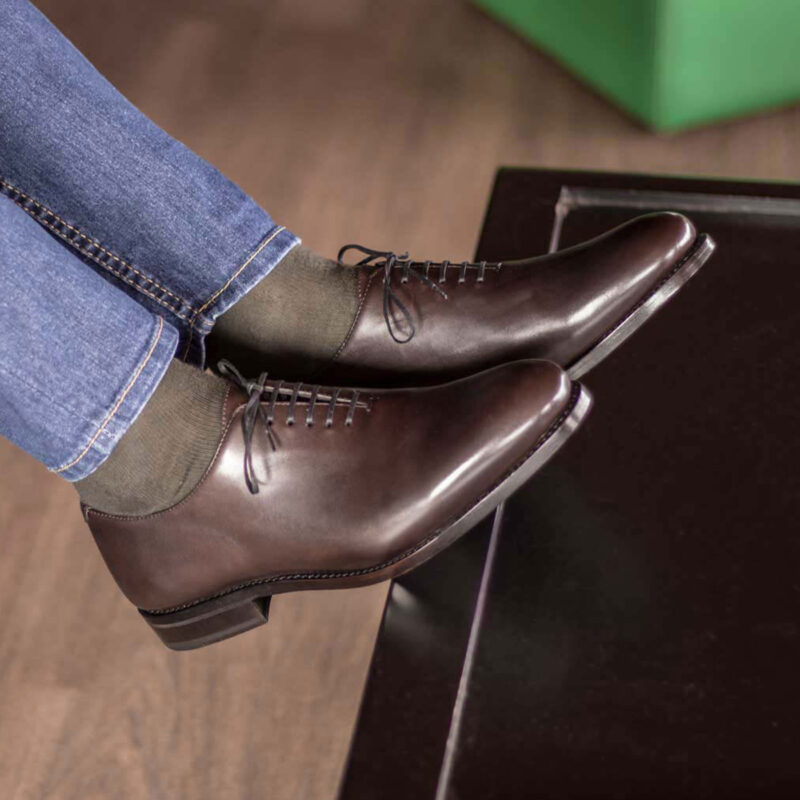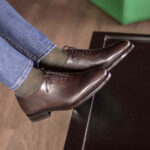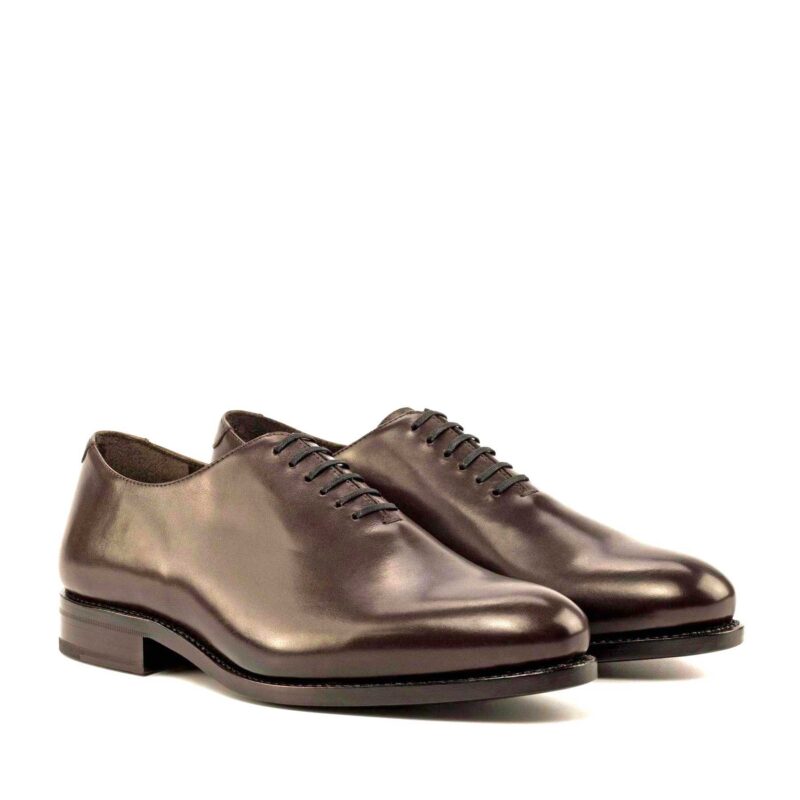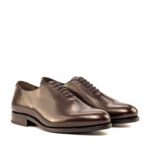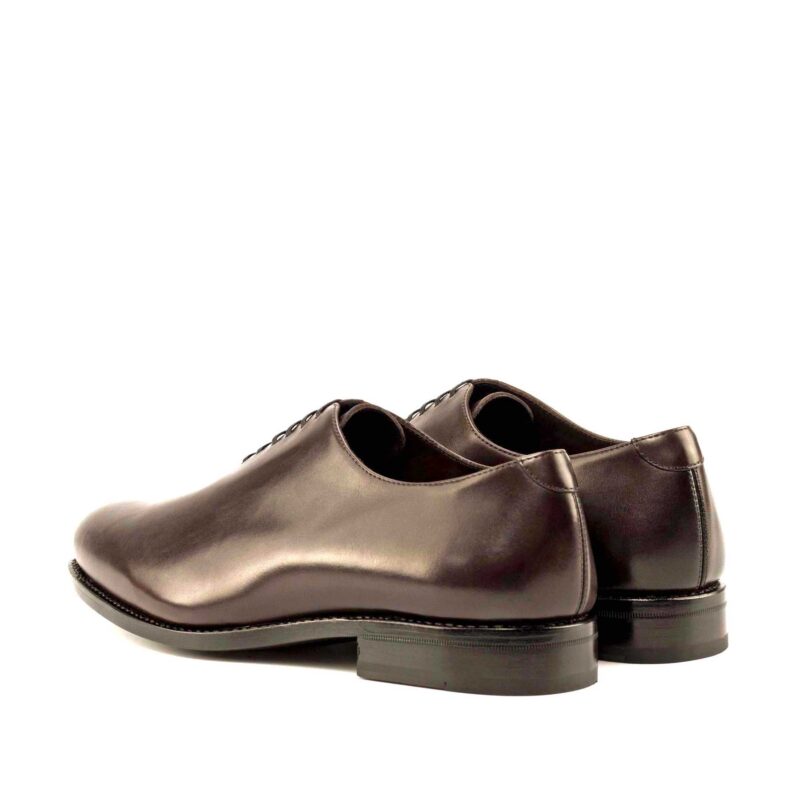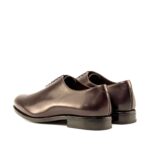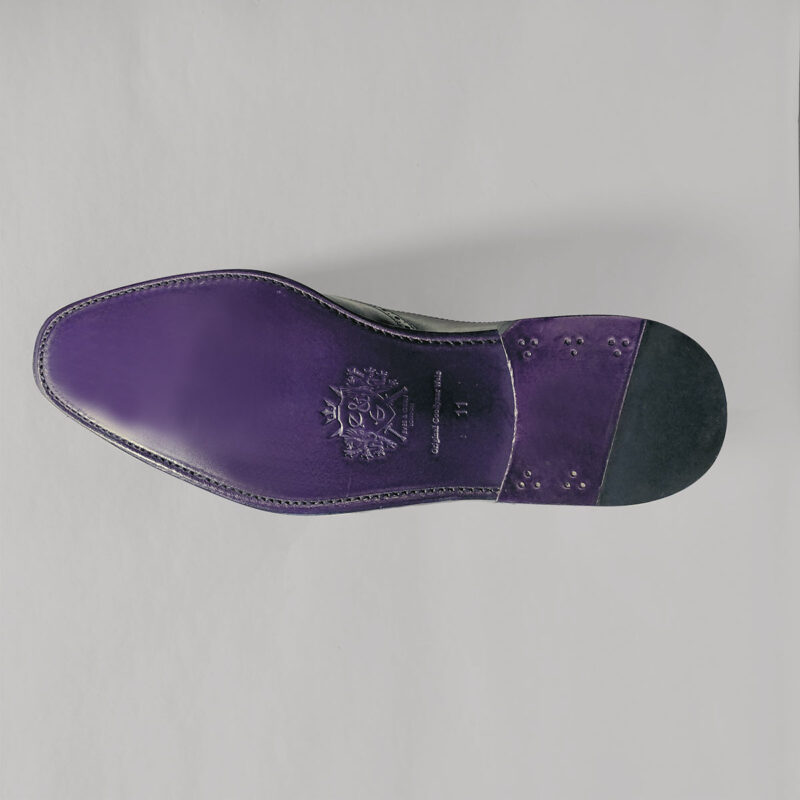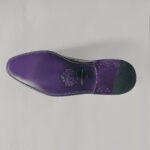 Windsor Whole Cut Dark Brown
Windsor Whole Cut Dark Brown
Materials: dark brown box calf
Sole: brown Goodyear leather sole plai
Laces: 2 sets both brown and purple
Full Description
Description
The Windsor whole-cut oxford made from premium Italian soft leather. The shoe is handmade using traditional methods ensuring product of absolute highest Quality.
The upper leather crust is expertly hand-finished with organic oils and burnishing techniques to add to the premium luxury sheen. A premium shoe. Available in standard and wide fit.
Highest grade box calf Italian soft leather, that is dense, lightweight, ultra-durable, and abrasion resistant. This shoe is hand-crafted and hand-finished by our artisans. Beware of cheaper alternatives and invest in the real deal.
Delivery & Returns
1.1 Goods will normally be dispatched within 1 working day and any estimated dispatch date is an estimate, which can change without notice.
1.2 We will normally deliver goods within 2-3 working days of dispatch.
1.3 We can deliver our products anywhere in mainland Great Britain and Northern Ireland and a range of countries worldwide.
1.4 We will deliver the goods to the premises you specify on your order. You must be at home to accept delivery of your order, which is normally between 9:00am and 6:00pm Monday-Friday.