Sale!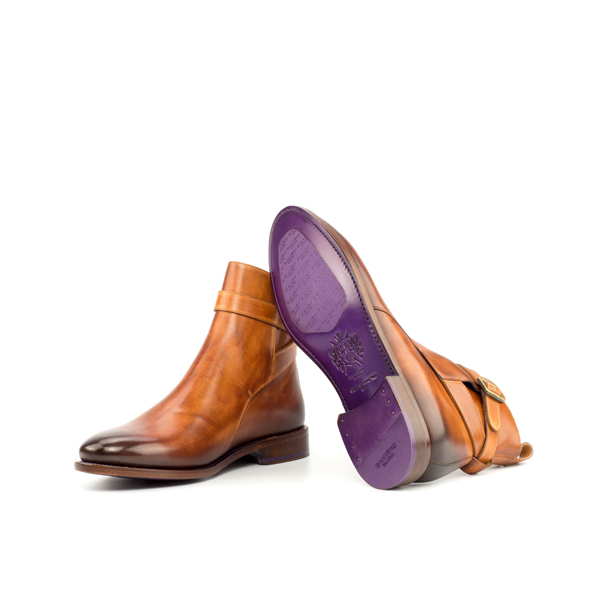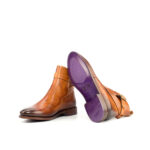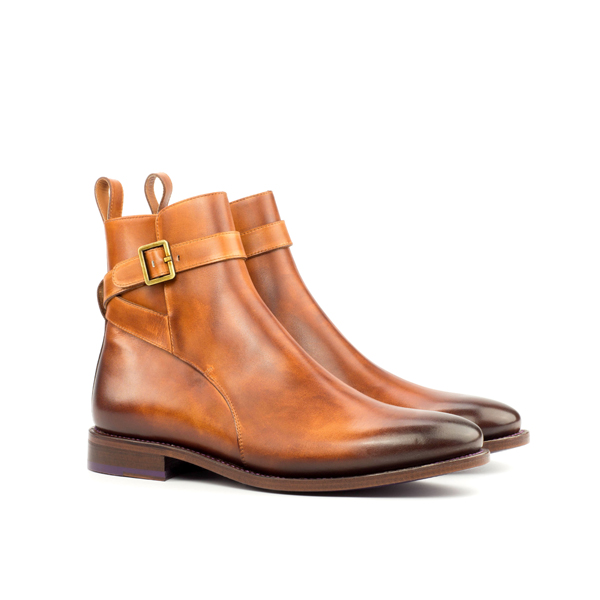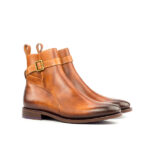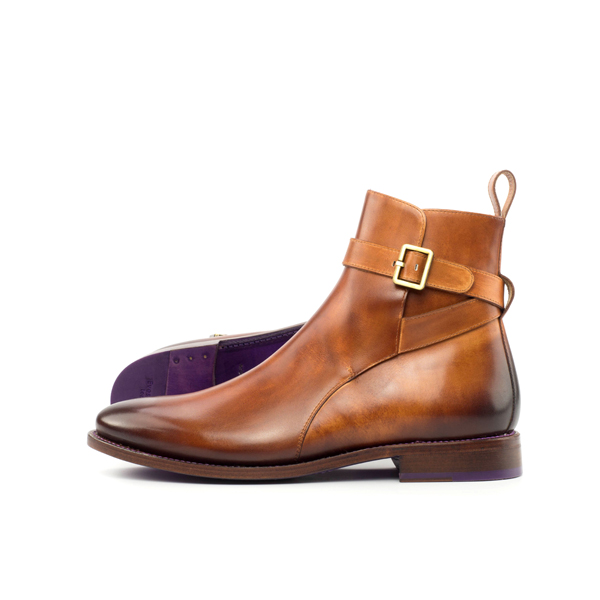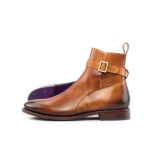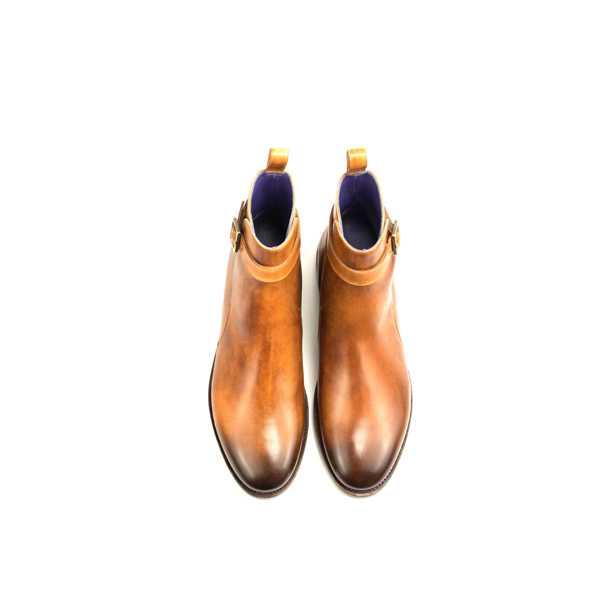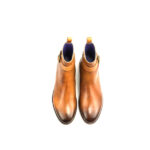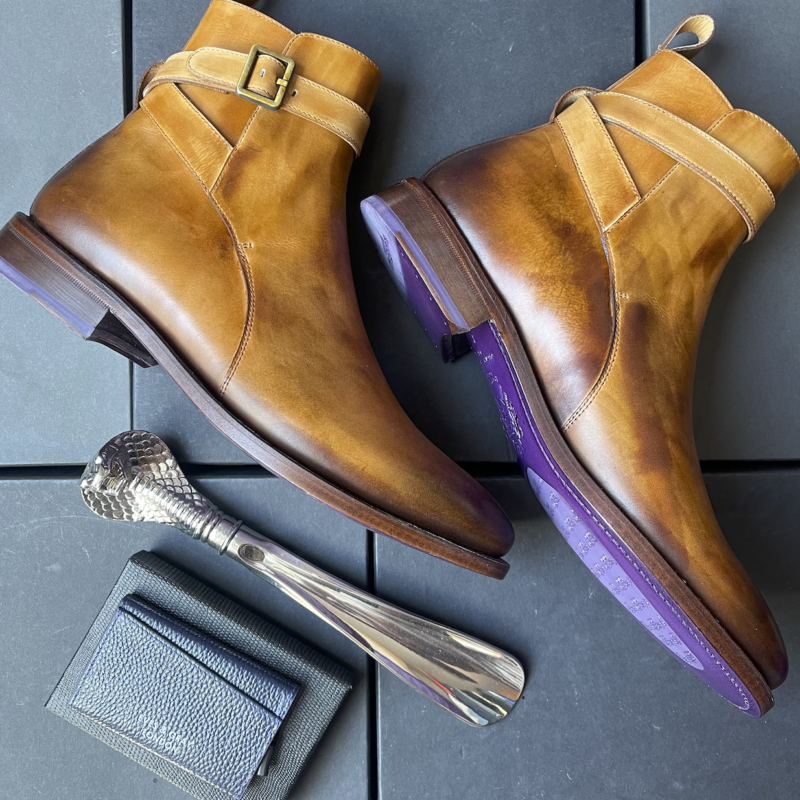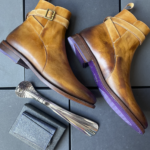 Arado Strapped Leather Boot
Arado Strapped Leather Boot
A premium leather strapped Jodphur boot in burnished Tan
Full Description
Description
Please note that your selected colour will be ordered correctly regardless of the photo image shown in the basket* We will be changing this shorty once the new images arrive to avoid confusion. Thank you for your understanding.
An equestrian-inspired ankle boot with a strap-and-buckle fastener that wraps around the boot's shaft. The Jodhpur Boot was initially worn by the best horsemen from the Indian Jodhpur state. The Jodhpur name has been naturally chosen for this model, which over time has become a great men's shoemaking classic.
Artisan-Hand Made Patina: The technique used to achieve this artwork is known as 'Anticatura', which is the Italian word for antique finishing. It is a specialty of Italian and French maestro shoemakers. Entrusted to the hands of the antique finisher, the upper part of the shoe becomes a work of art. The Anticatura method is a hand dyeing procedure of leather. It takes about 8-10 hours of work per pair to create a completely unique patina with an aged effect.
Delivery & Returns
1.1 Goods will normally be dispatched within 1 working day and any estimated dispatch date is an estimate, which can change without notice.
1.2 We will normally deliver goods within 2-3 working days of dispatch.
1.3 We can deliver our products anywhere in mainland Great Britain and Northern Ireland and a range of countries worldwide.
1.4 We will deliver the goods to the premises you specify on your order. You must be at home to accept delivery of your order, which is normally between 9:00am and 6:00pm Monday-Friday.