Sale!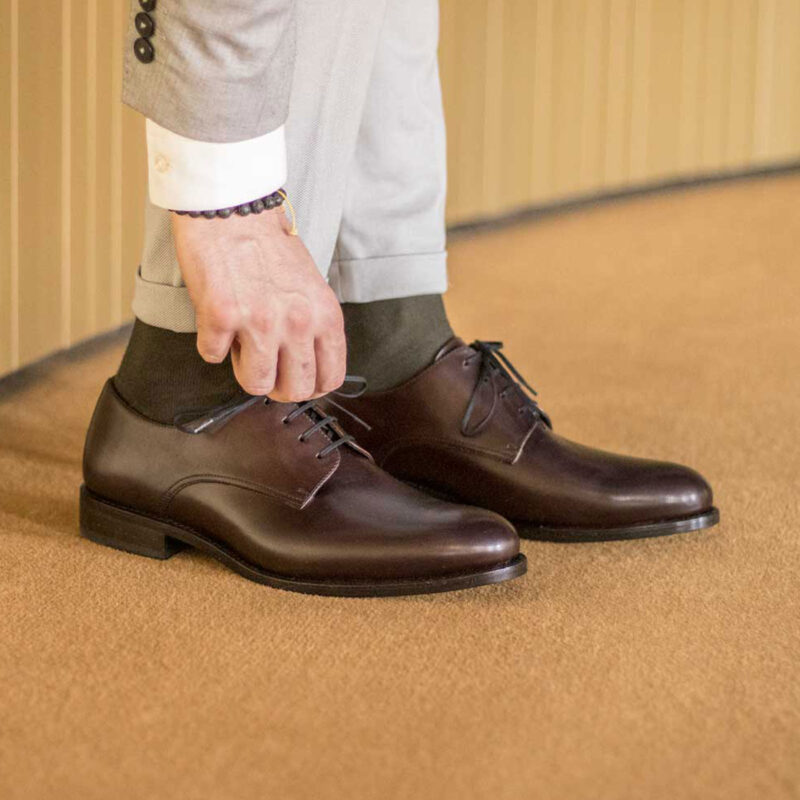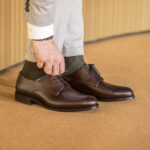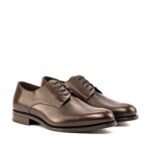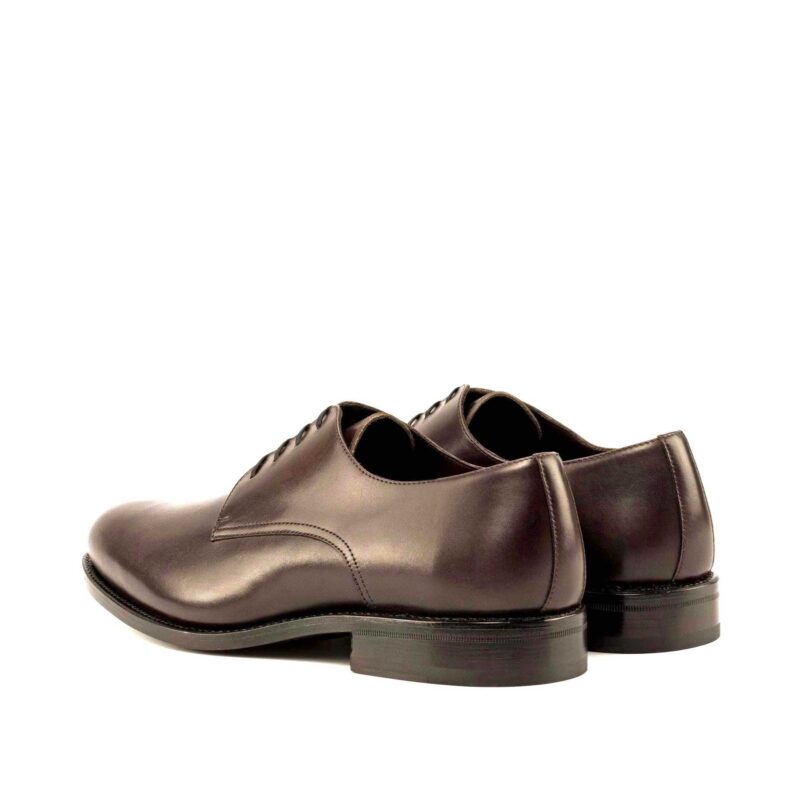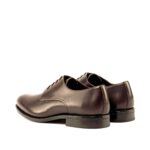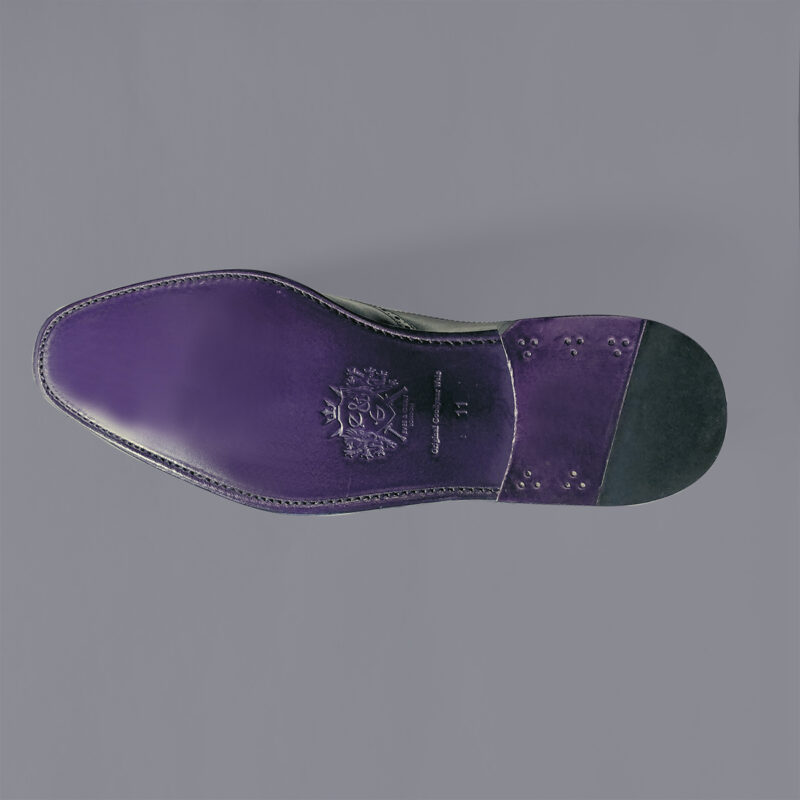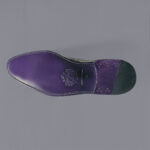 Gibson Derby Dark Brown
Gibson Derby Dark Brown
Materials: Dark brown box calf
Sole: E&G Purple Goodyear leather sole
Comfort Level: 10 out of 10
Full Description
Description
Style with every step. There is no elegant look that is not perfectly complemented by the right pair of shoes. The Gibson sits perfectly in the Eves&Gray wardrobe and are comfortable, high-performance and stylish. Step by step and season by season quality and tradition are entering every man's contemporary life with creativity and composure.
Derbies are a style of shoe or boot with defined quarters and an open-lace design. An open-lace design has exposed eyelets on top of the vamp, the part of the quarters that sits on top of the tongue.
An open-lace design also means the bottom of the vamp is free to pull away from the shoe's tongue since they're not sewn together.
Men's Derby shoes are suitable for any type of feet, although men with wide feet often prefer Derbies because of their open-lace design. Open-lace shoes are less restrictive than other sorts of shoes.
The Derby shoe has gone by various names in its history. They are sometimes known as the Gibson or the Blucher, and the name varies depending on where you live.
Delivery & Returns
1.1 Goods will normally be dispatched within 1 working day and any estimated dispatch date is an estimate, which can change without notice.
1.2 We will normally deliver goods within 2-3 working days of dispatch.
1.3 We can deliver our products anywhere in mainland Great Britain and Northern Ireland and a range of countries worldwide.
1.4 We will deliver the goods to the premises you specify on your order. You must be at home to accept delivery of your order, which is normally between 9:00am and 6:00pm Monday-Friday.