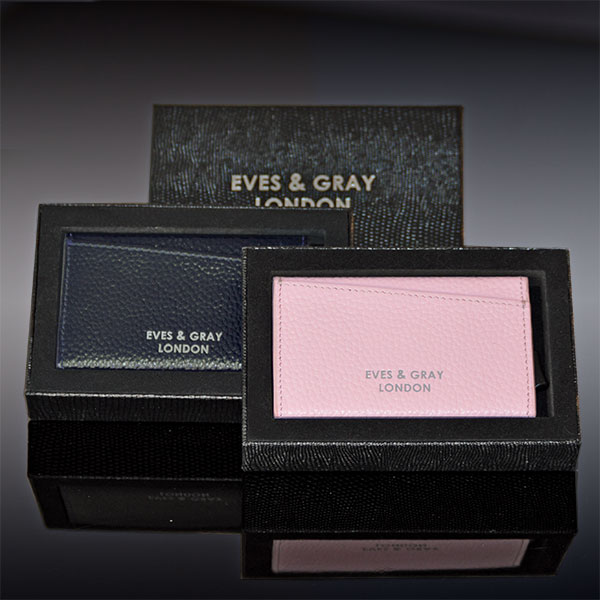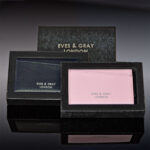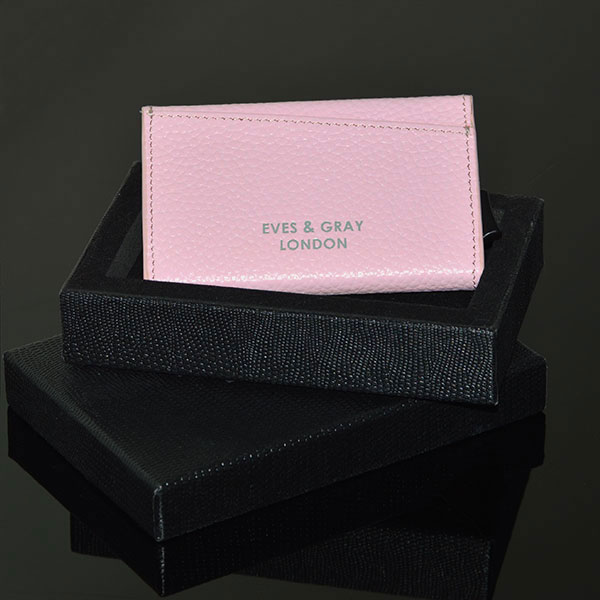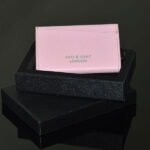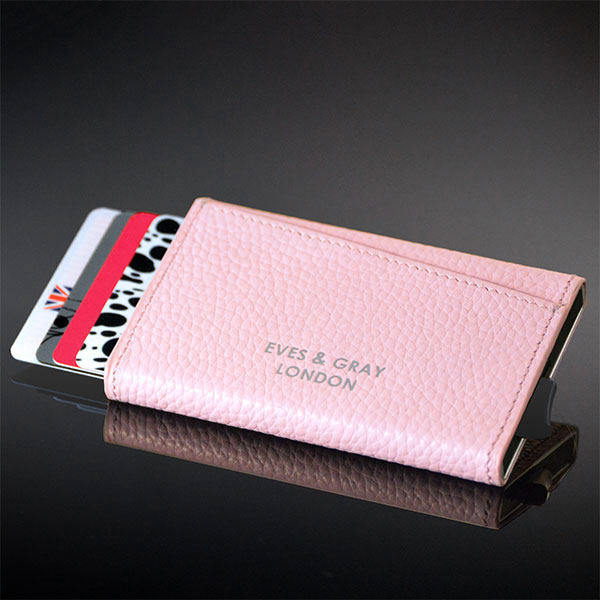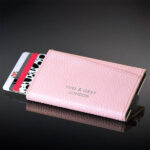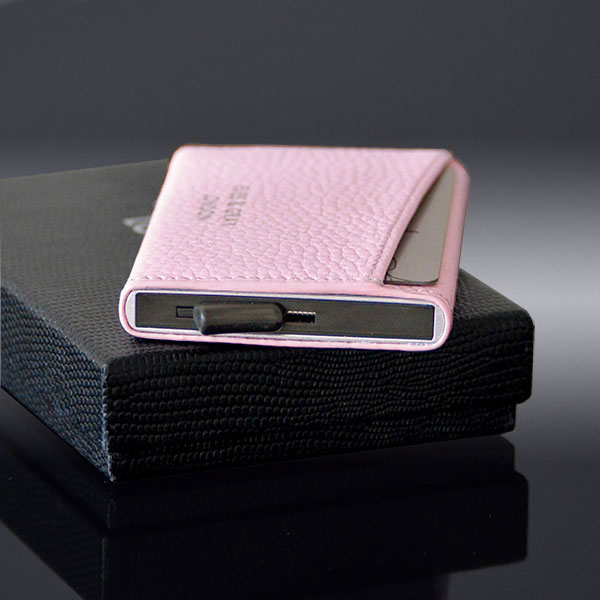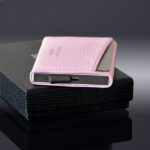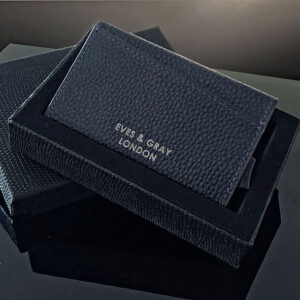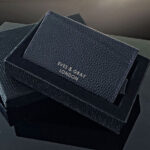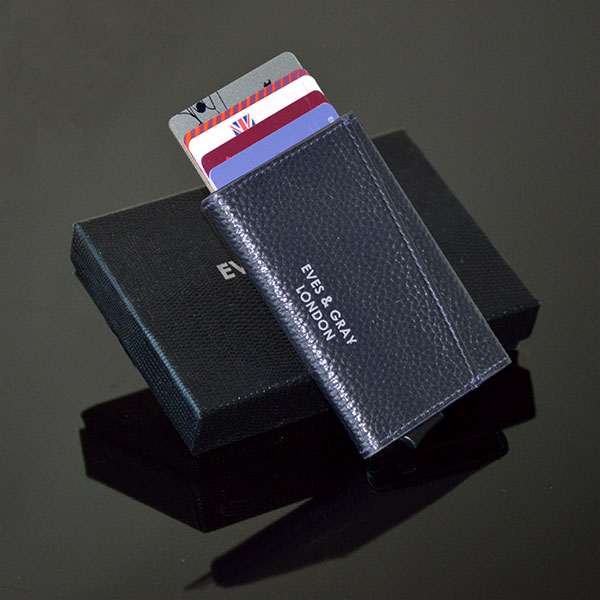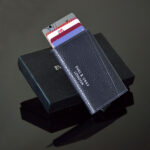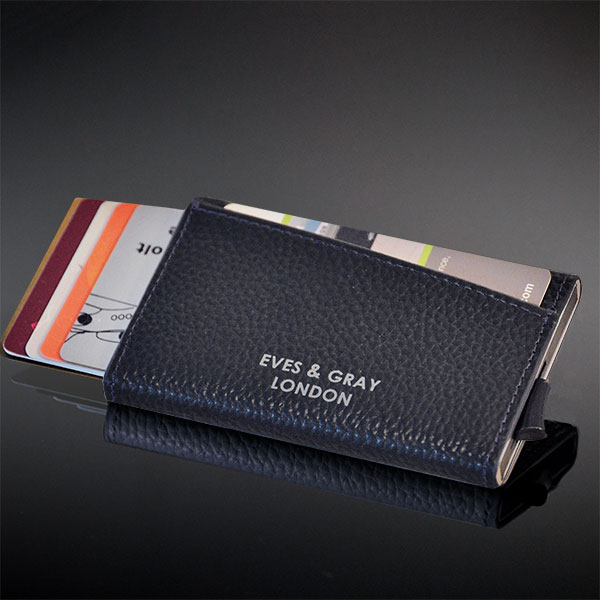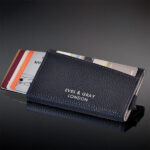 RFID Pop-up Card Case in Italian Leather
RFID Pop-up Card Case in Italian Leather
£85.00
"Practically Perfect"
Hand Made in fine textured Italian leather

RFID blocking technology

Pop-up card ejector for easy card selection

Takes up to 8 Cards

Super slim & lightweight

Front pocket for card/cash (not RFID protected)

FREE standard delivery UK & N. Ireland, approximately 2-3 working days

Choice of 2 colours (see full description below)
Full Description
Description
Small, slim, lightweight and secure, a card case for today. Beautifully finished in Italian leather and in a choice of two colours:-
EVES GREY, so called because it shades from dark grey to dark blue in different lights, there's even a hint of purple in there sometimes. logo stamped in grey.
OR . . .
SOFT PINK, pretty and timeless, logo stamped in silver.
SPACE for up to 8 cards, 5 if they are heavily embossed like bank or credit cards. The cards are held securely in place in the wallet and, thanks to the RFID technology, safe from cloning or unauthorised scanning.
IN USE, press the pop up lever, the cards are partially ejected with a nice spread for ease of access.
Now mobile phones are increasingly multi purpose, for making payments, storing tickets/boarding passes/membership details etc., the need to carry countless cards or wads of notes is, for many, a thing of the past. No more bulging pockets to make life easy for thieves or spoil the line of you skinnies!
ORGANISE & DOWNSIZE with Eves&Gray!
Delivery & Returns
1.1 Goods will normally be dispatched within 1 working day and any estimated dispatch date is an estimate, which can change without notice.
1.2 We will normally deliver goods within 2-3 working days of dispatch.
1.3 We can deliver our products anywhere in mainland Great Britain and Northern Ireland and a range of countries worldwide.
1.4 We will deliver the goods to the premises you specify on your order. You must be at home to accept delivery of your order, which is normally between 9:00am and 6:00pm Monday-Friday.