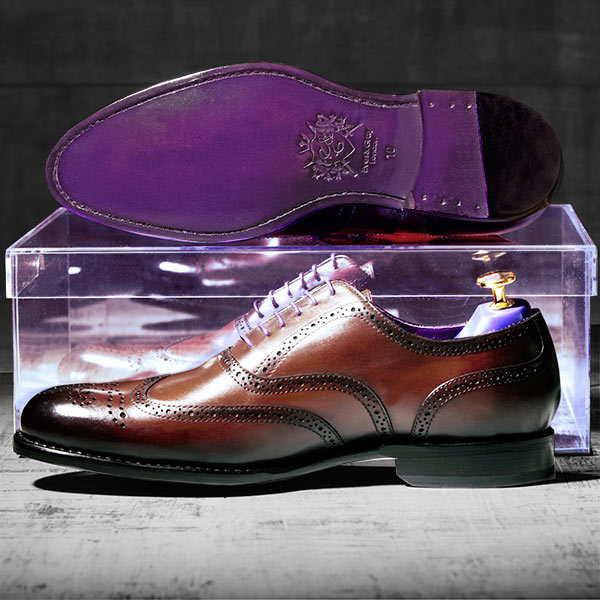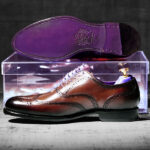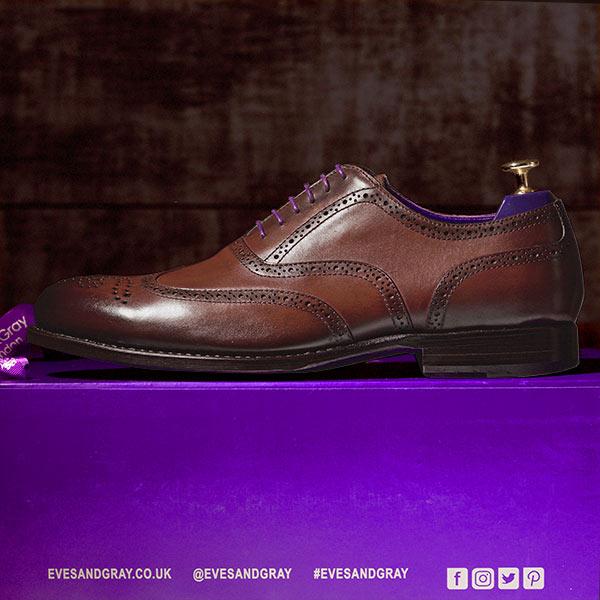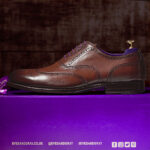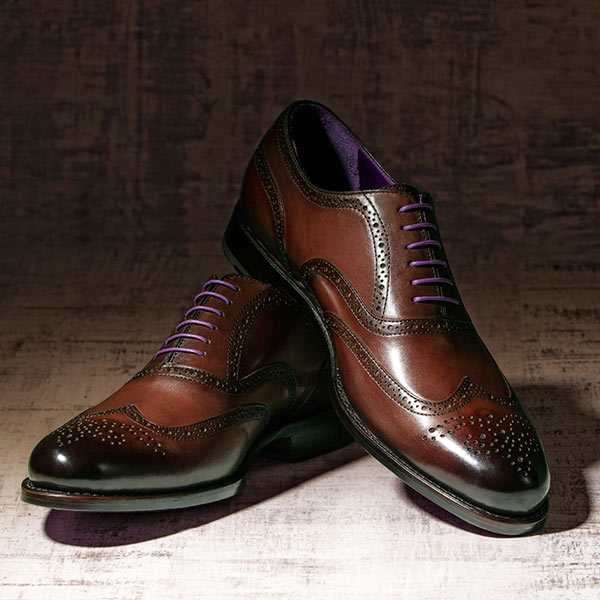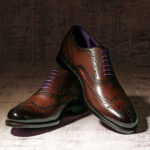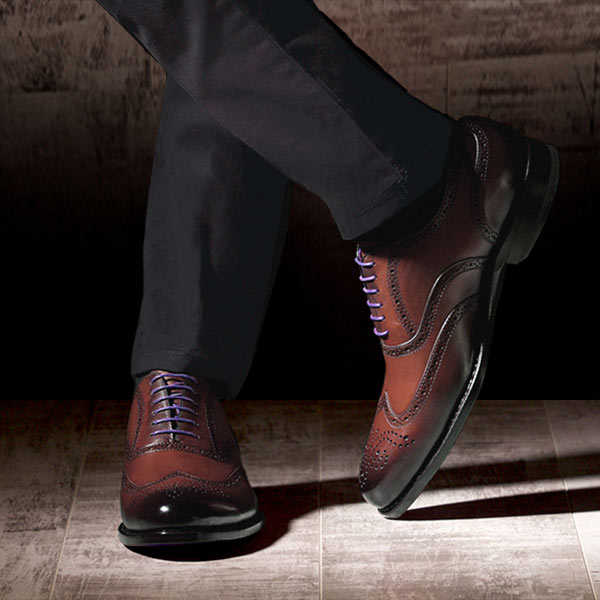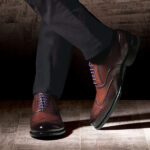 The Vickers Special Edition Dark Brown Brogue
The Vickers Special Edition Dark Brown Brogue
£345.00
Burnished Dark Brown Italian Leather Brogue and Goodyear Welt construction. A masterpiece.
Full Description
Description
This hand made leather brogue is crafted from the finest Italian leather we have available and is burnished around points and broguing. Fully lined in soft purple calfskin. The Goodyear welted leather sole make this a weighty and robust shoe. Designed with a rounded toe, finished in warm chesnut brown with darker burnishing, the timeless appeal of a traditional brogue – a true classic.
Made for the ultimate traditionalist, these special edition brogues are the perfect addition to any man's closet. Featuring the iconic decorative perforations all on the shoe's sole and heels, this shoe adds just the right touch to any work, formal or business casual outfit. The rich, warm brown colour pairs very nicely with a trendy navy suit, as well as more traditional wear, like black slacks.
Delivery & Returns
1.1 Goods will normally be dispatched within 1 working day and any estimated dispatch date is an estimate, which can change without notice.
1.2 We will normally deliver goods within 2-3 working days of dispatch.
1.3 We can deliver our products anywhere in mainland Great Britain and Northern Ireland and a range of countries worldwide.
1.4 We will deliver the goods to the premises you specify on your order. You must be at home to accept delivery of your order, which is normally between 9:00am and 6:00pm Monday-Friday.