Sale!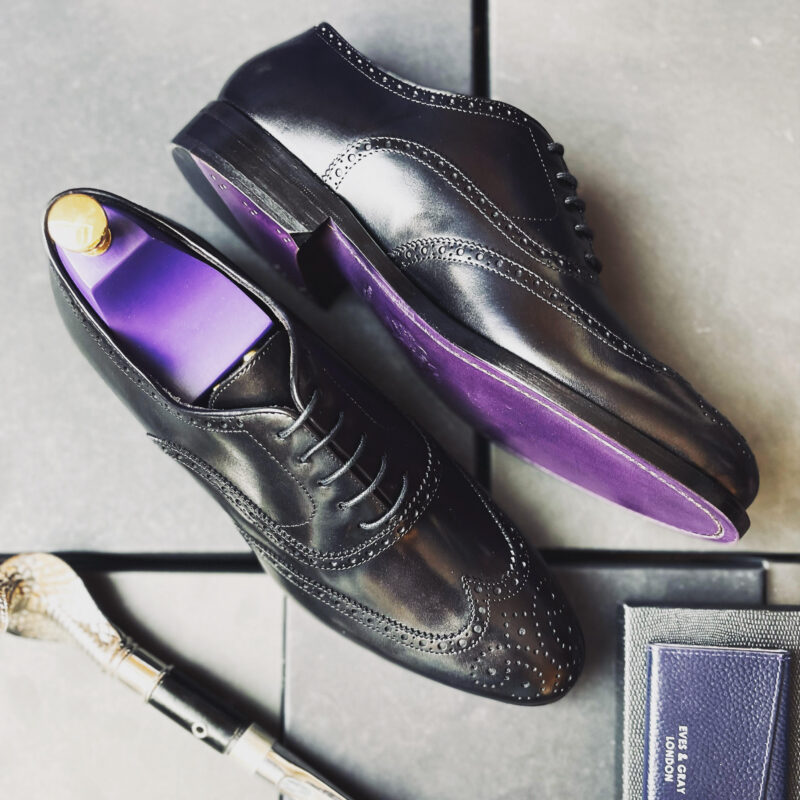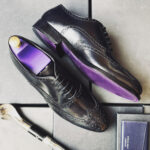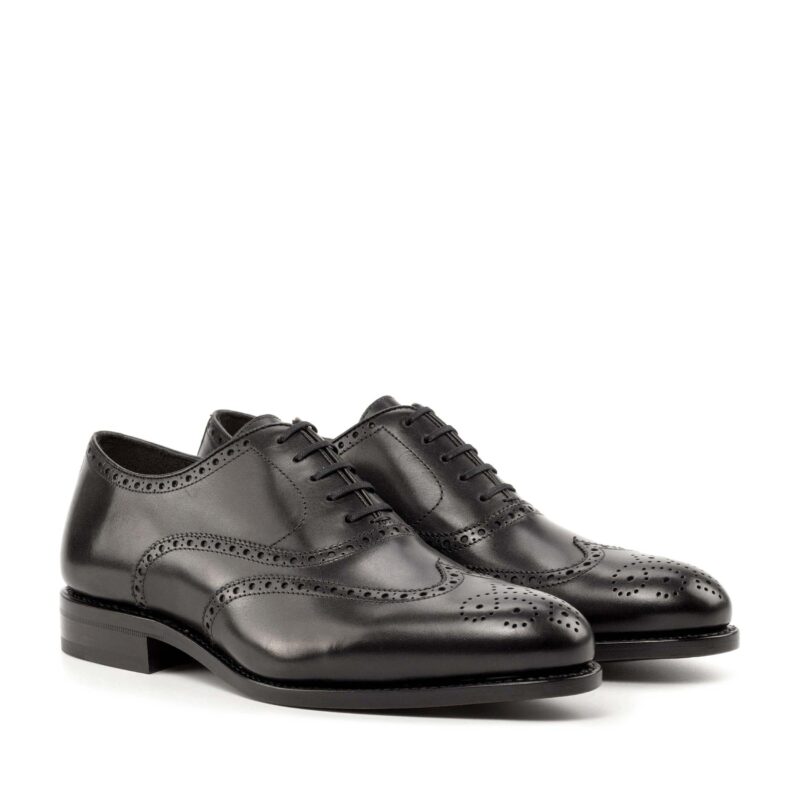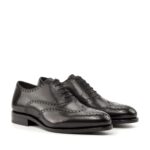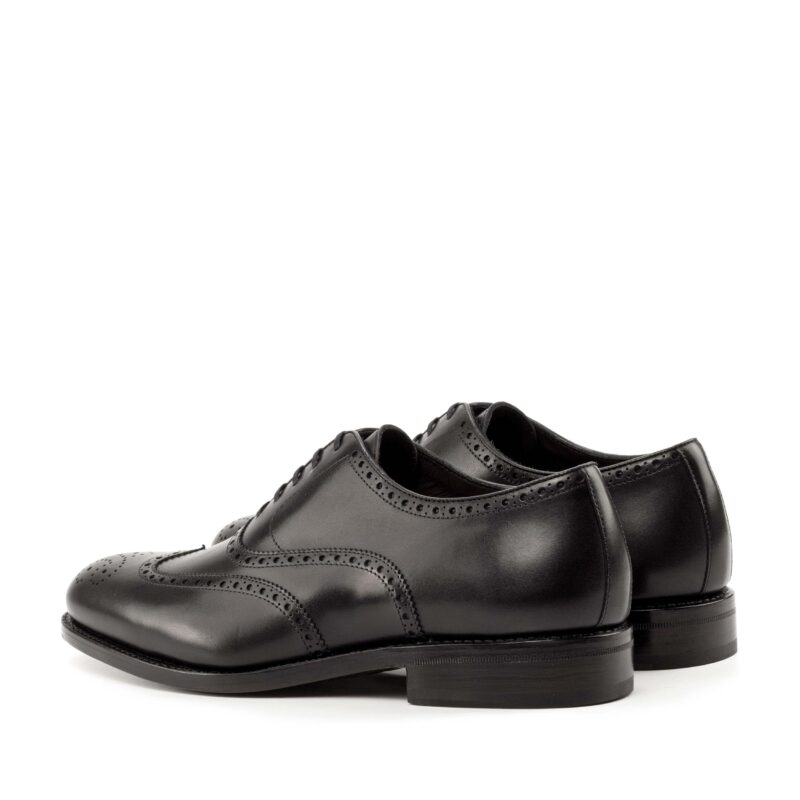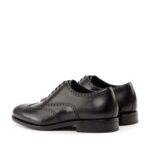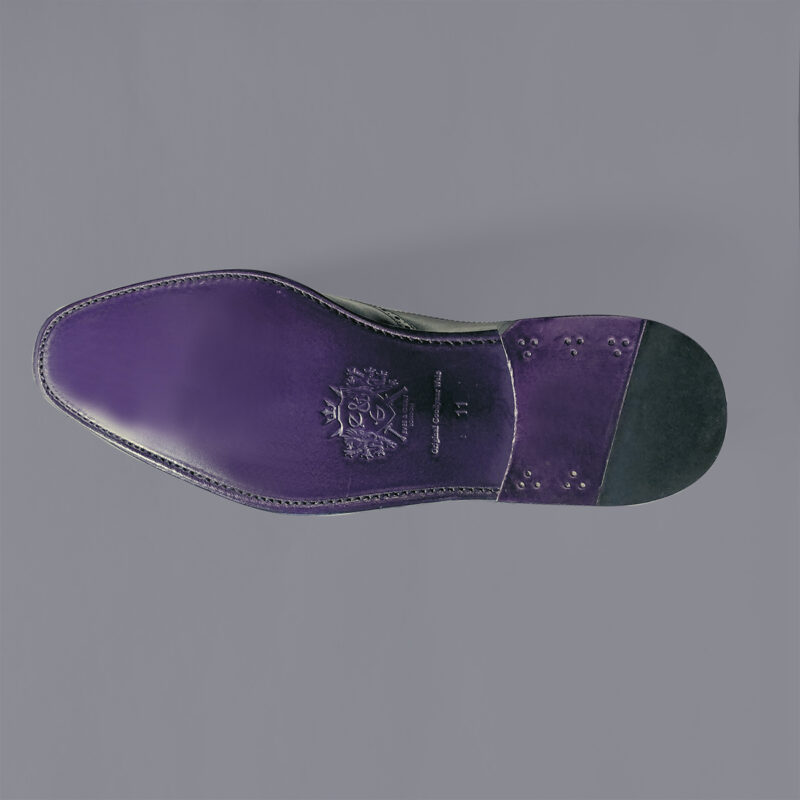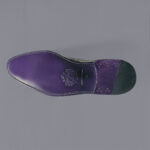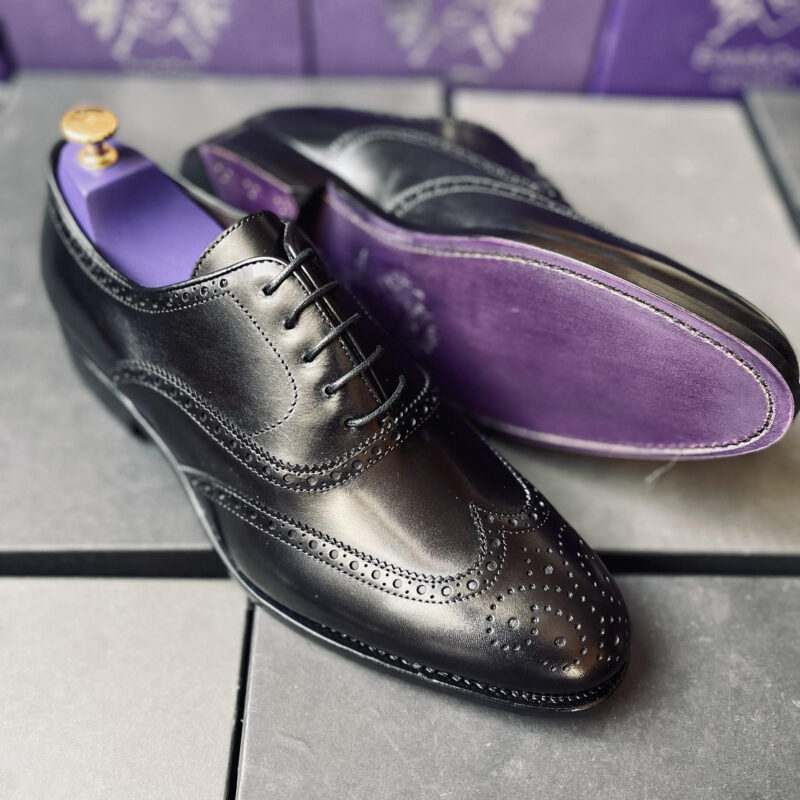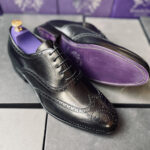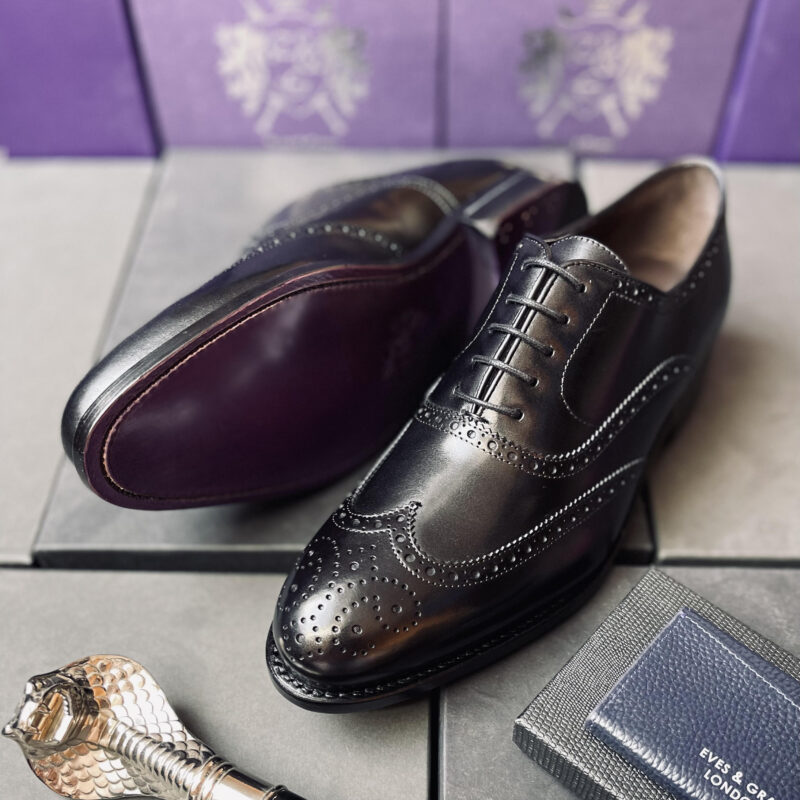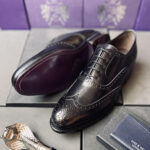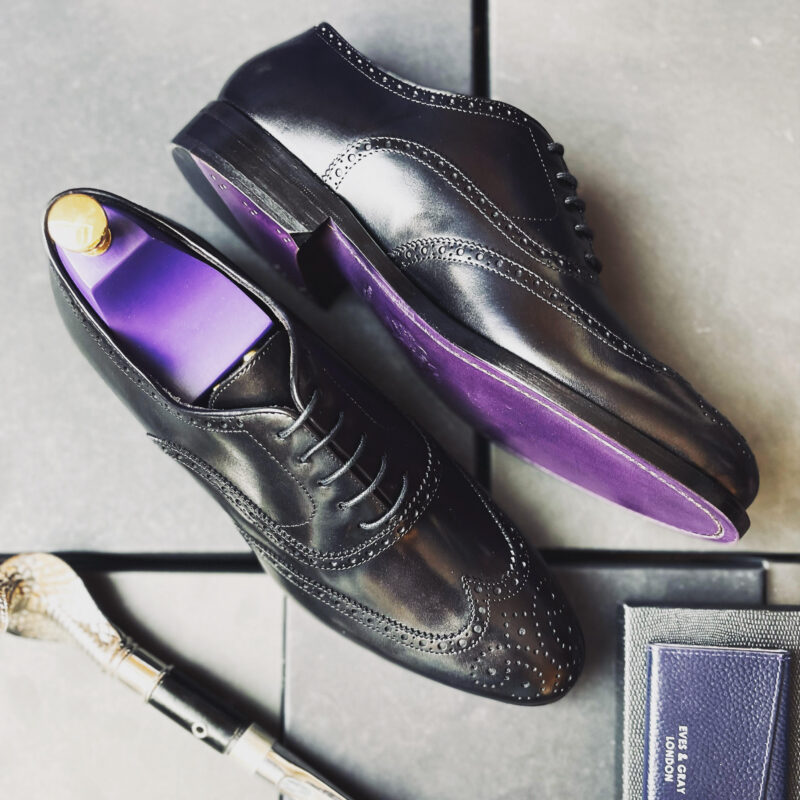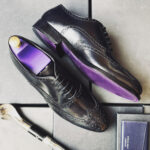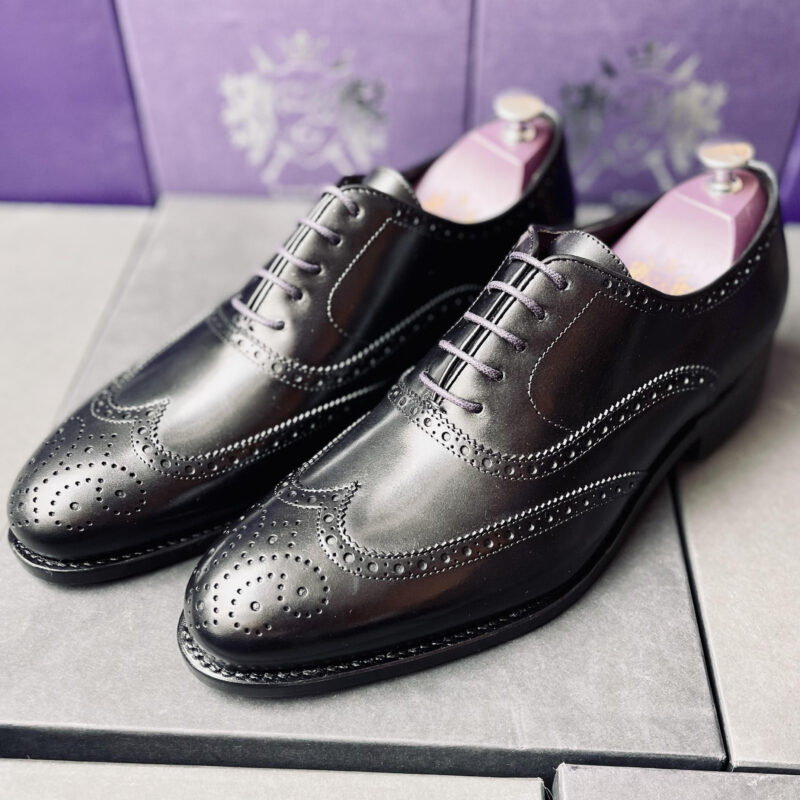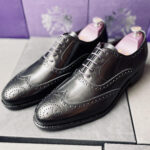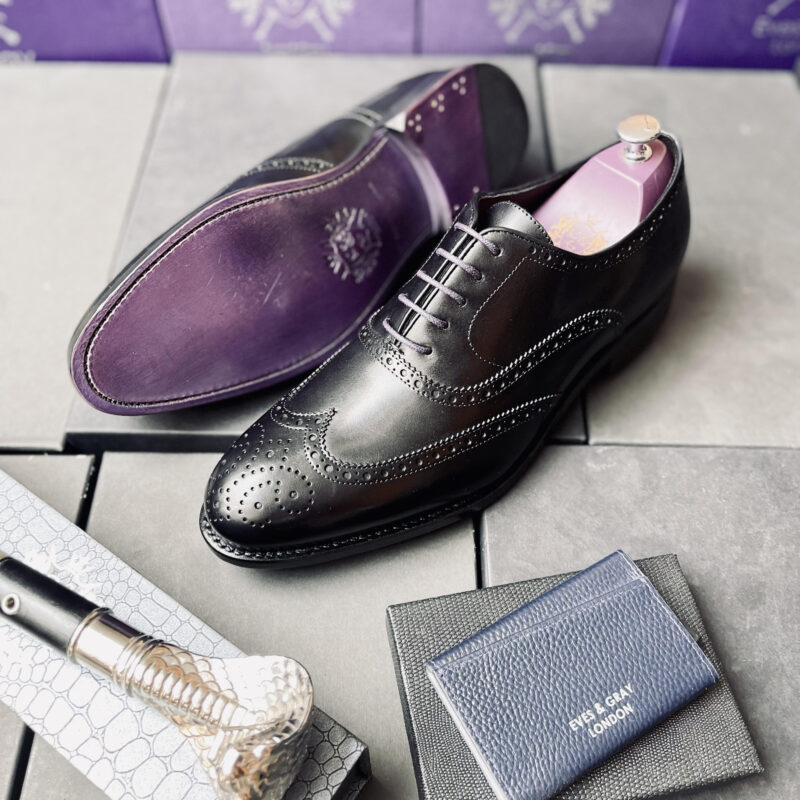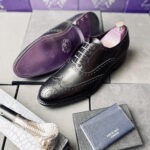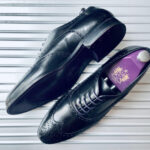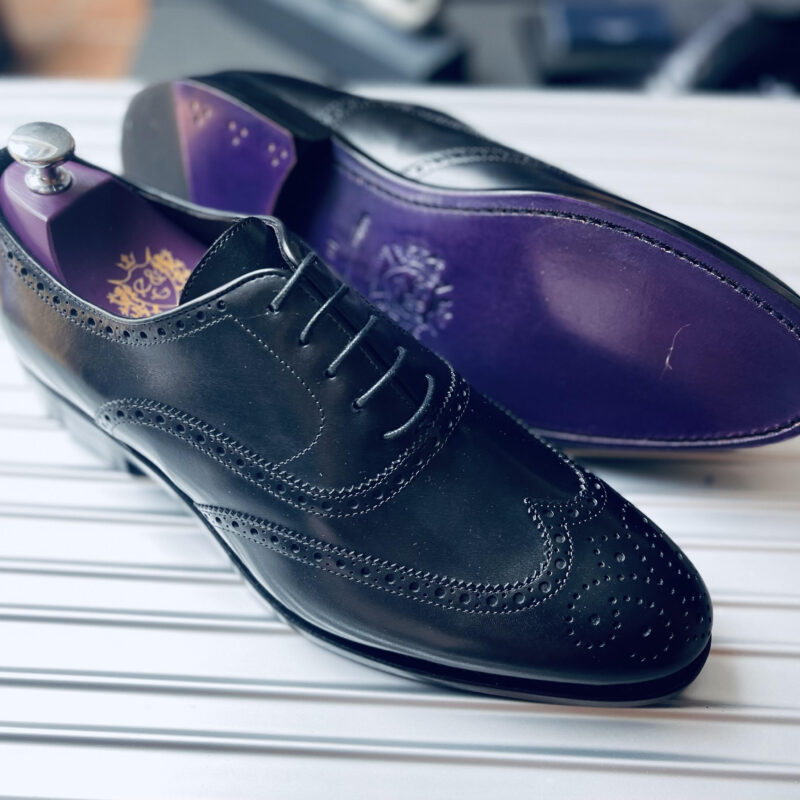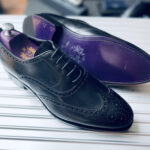 Harvard Full Black Brogue
Harvard Full Black Brogue
Materials: Black box calf
Sole: E&G Purple Blake stitched leather sole
Laces: 2 sets of both black and purple
Full Description
Description
This hand made design is the quintessential British brogue built on a sturdy leather hand-painted sole and with a great fitting shape. Sculpted in Italian black Box calf for the upper and soft calf lined for long lasting comfort and wear.
The Full-Brogue model has its roots originally from Scotland and Ireland, until the thirties the Duke of Windsor popularised it first to play golf and then for social events. The characteristic holes that decorate the shoes are rooted in Ireland, which was made to accelerate the drying of the inside of the shoe.
"No man's wardrobe is complete without at least one pair of men's full brogue shoes" We don't know who said this but we completely agree. Step in to a pair and appreciate immediate comfort with no "wearing in" time necessary. Do not be fooled by cheaper alternatives, this is a collectors dress shoe for the man who appreciates craftsmanship and extreme attention to detail. Look after these correctly and they should last you a lifetime. Also a perfect wedding shoe and popular for special events or indeed the office.
*Black shoes are tricky to photograph so we have shown them different lights for you to get a good interpretation of them 🙂
Delivery & Returns
1.1 Goods will normally be dispatched within 1 working day and any estimated dispatch date is an estimate, which can change without notice.
1.2 We will normally deliver goods within 2-3 working days of dispatch.
1.3 We can deliver our products anywhere in mainland Great Britain and Northern Ireland and a range of countries worldwide.
1.4 We will deliver the goods to the premises you specify on your order. You must be at home to accept delivery of your order, which is normally between 9:00am and 6:00pm Monday-Friday.