Sale!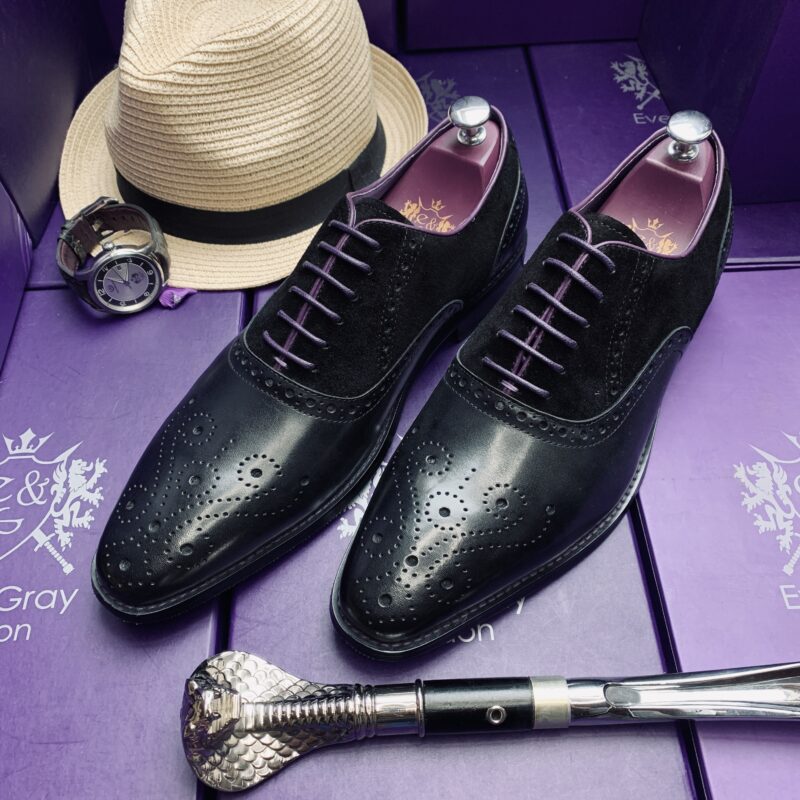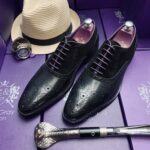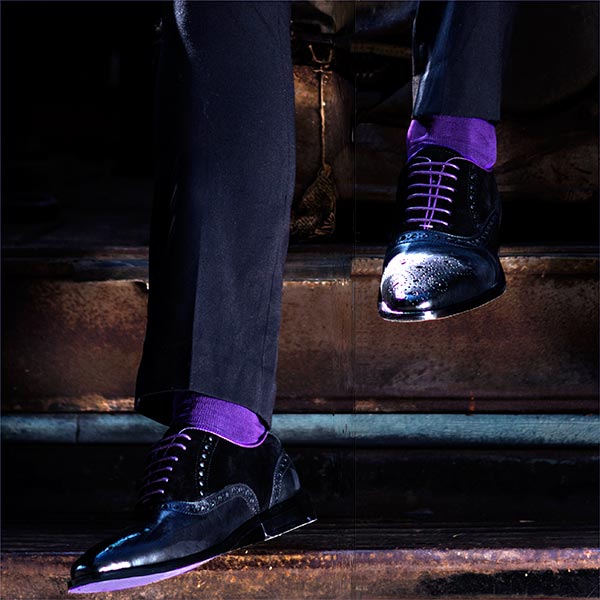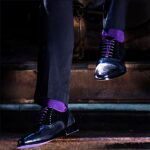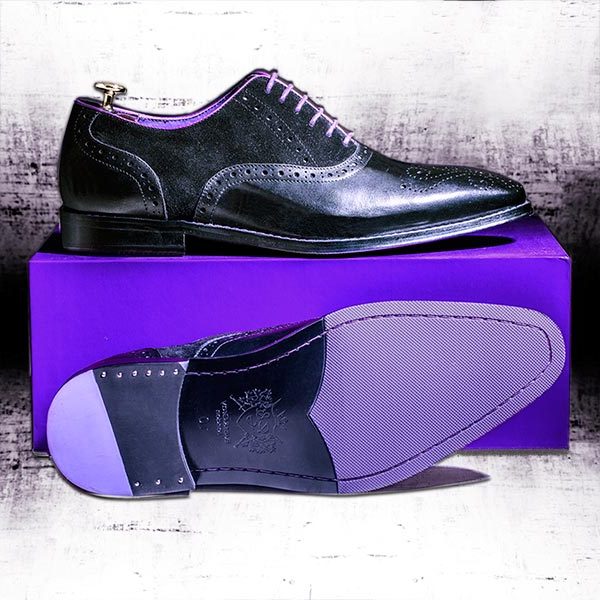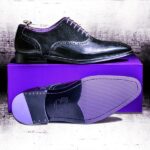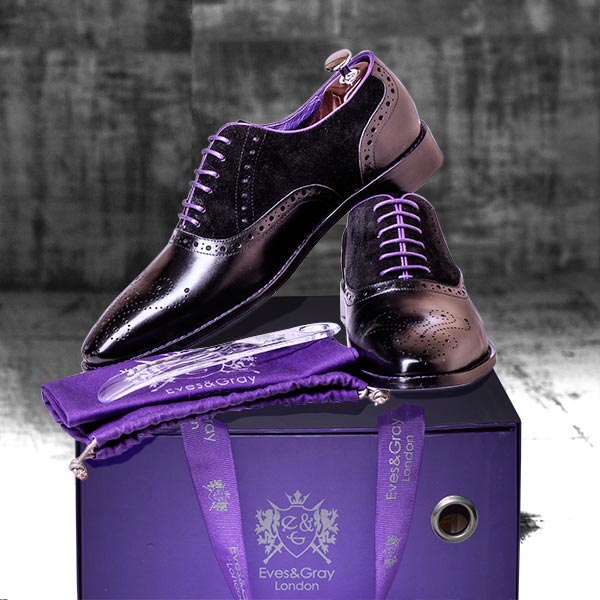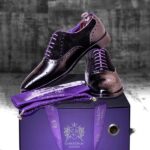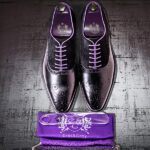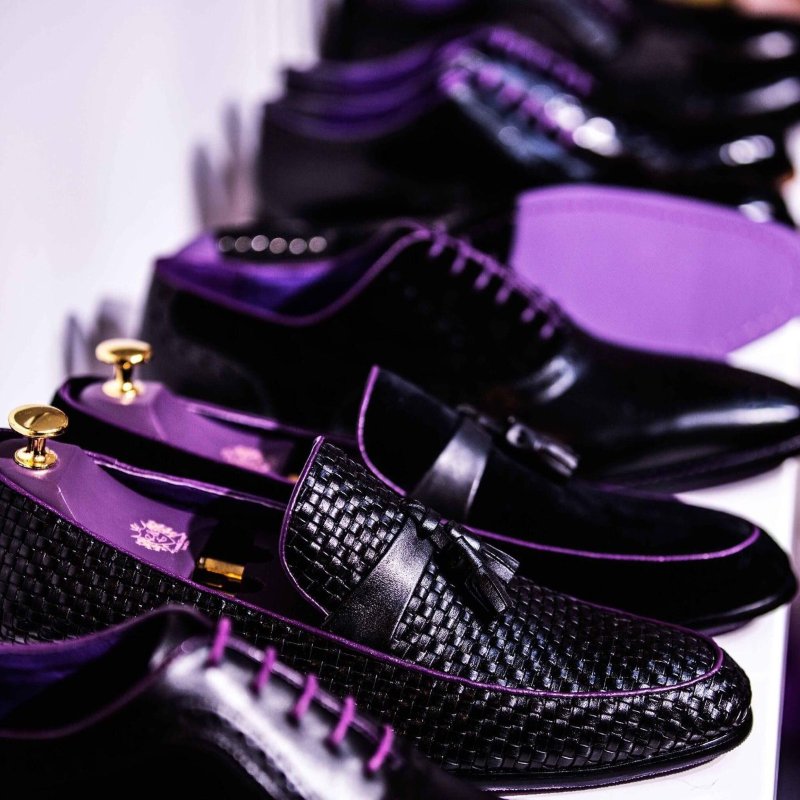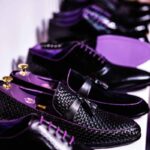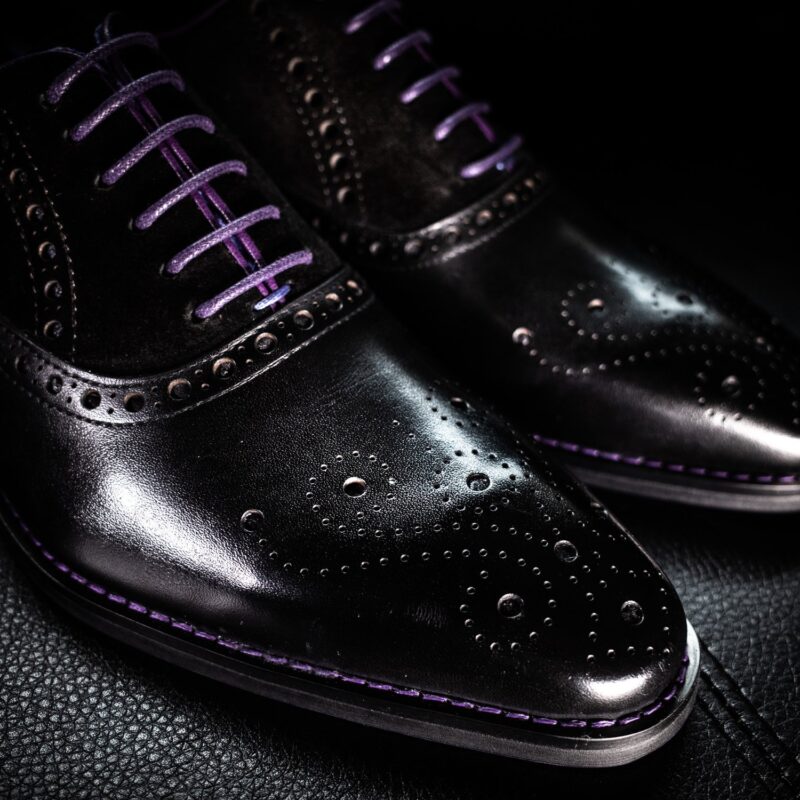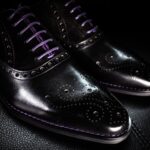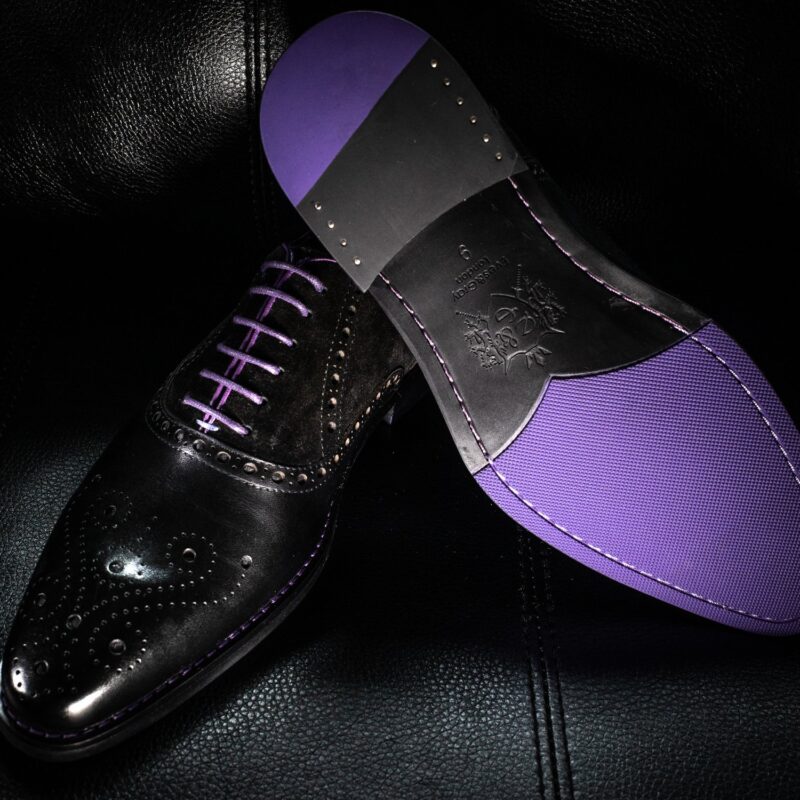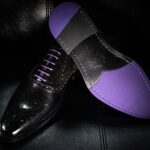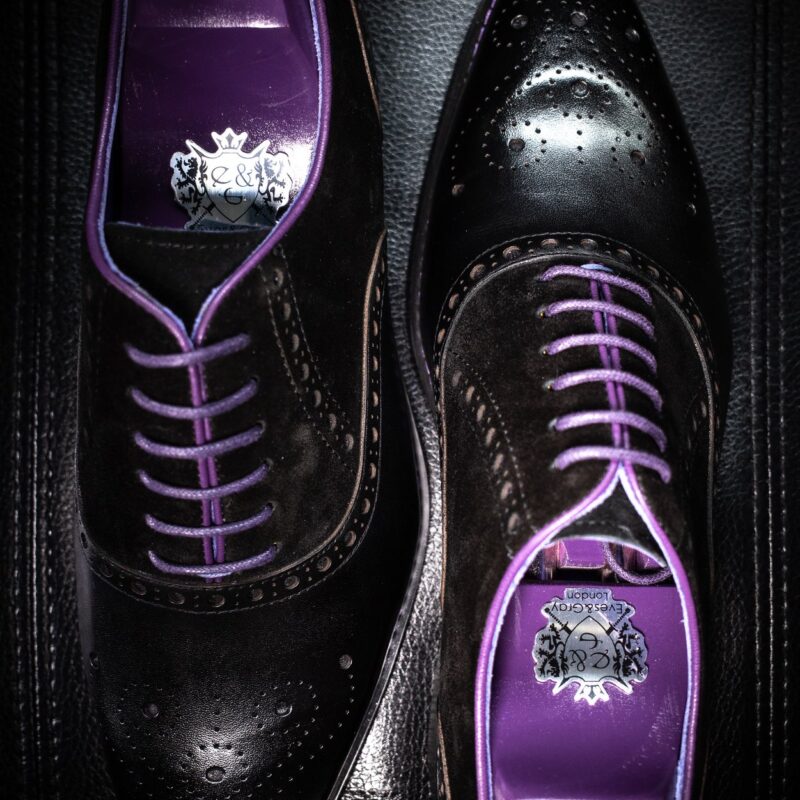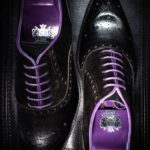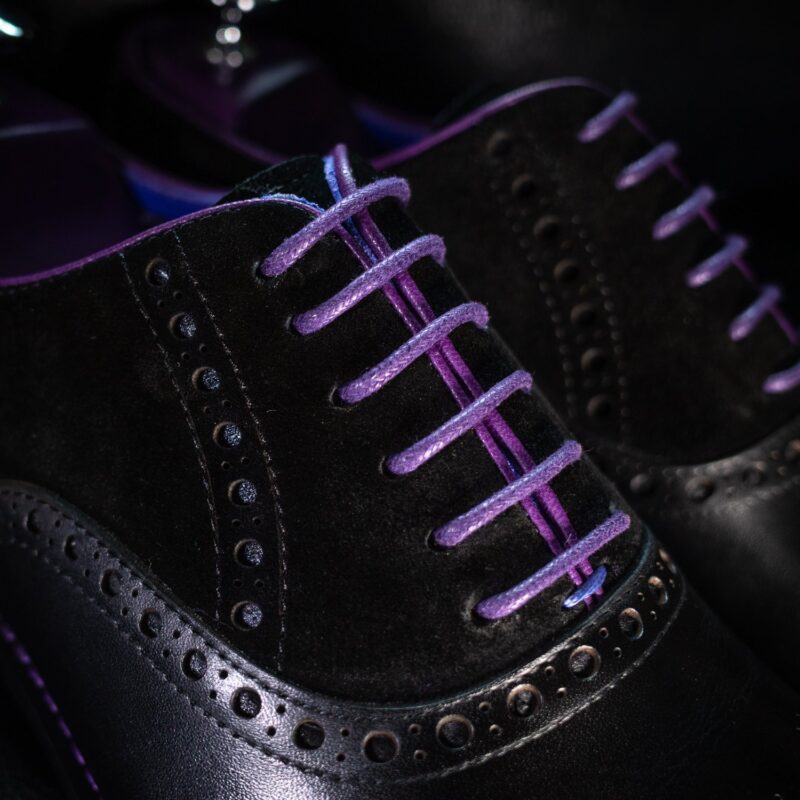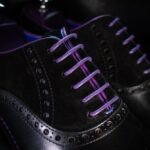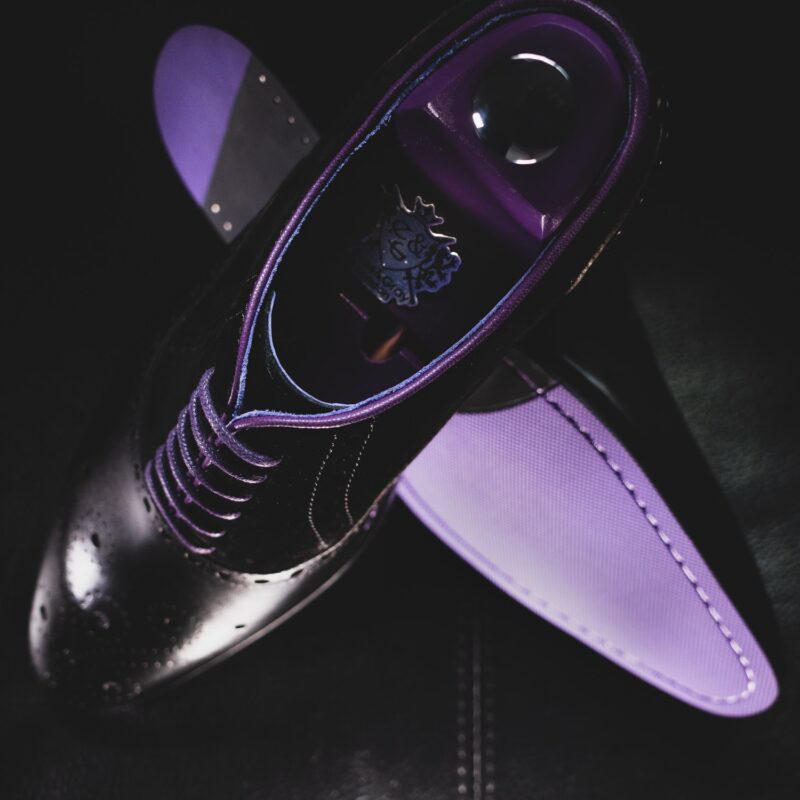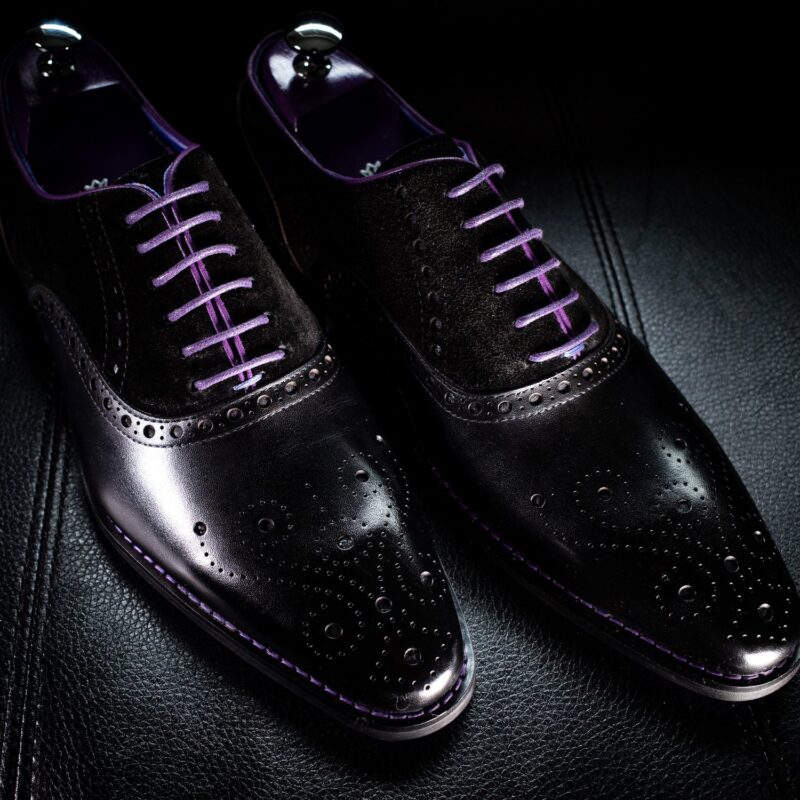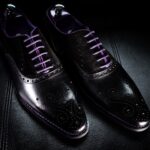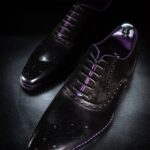 The Black Vanguard Brogue with Suede Panels
The Black Vanguard Brogue with Suede Panels
Black Italian Leather brogue with Suede panels and purple stitching.
Full Description
Description
Uppers on The Vanguard contrast leather and suede textures, especially effective in black. Soft purple leather lining and insoles are designed for added comfort. The stitched sole is completed with a layer of coloured grip and a rubberized heel, improving durability and helping to sustain the purple colour with wear.
This super smart shoe will add a strikingly individual touch to formal wear. If smart casual is more your thing, then try teaming with an 'all black look' for maximum style impact.
Every man needs a pair of smart black dress shoes in his closet. These lovely shoes are the perfect addition to an existing collection or the perfect beginning of a collection.
Delivery & Returns
1.1 Goods will normally be dispatched within 1 working day and any estimated dispatch date is an estimate, which can change without notice.
1.2 We will normally deliver goods within 2-3 working days of dispatch.
1.3 We can deliver our products anywhere in mainland Great Britain and Northern Ireland and a range of countries worldwide.
1.4 We will deliver the goods to the premises you specify on your order. You must be at home to accept delivery of your order, which is normally between 9:00am and 6:00pm Monday-Friday.