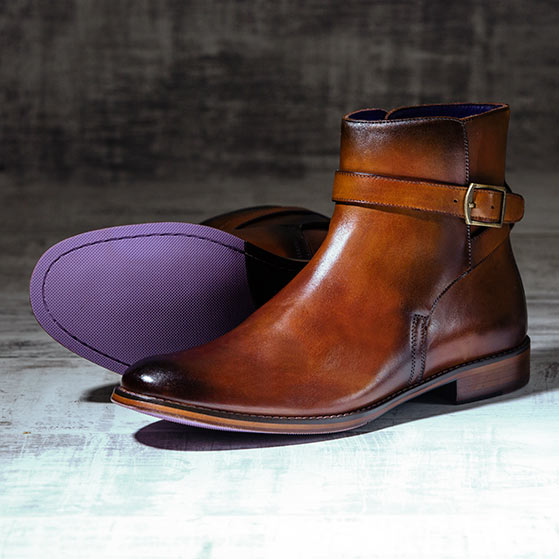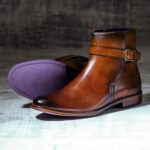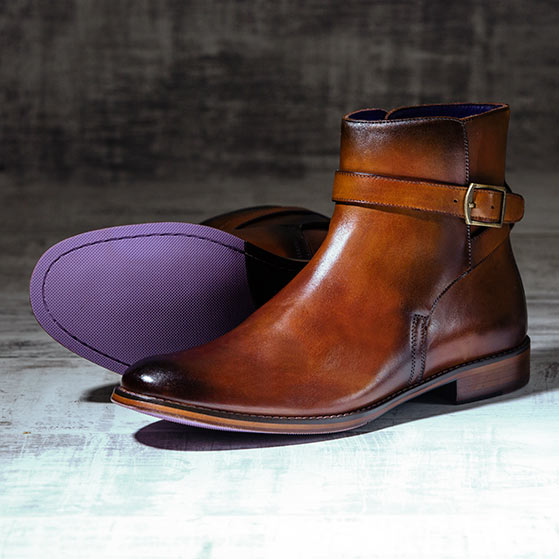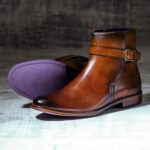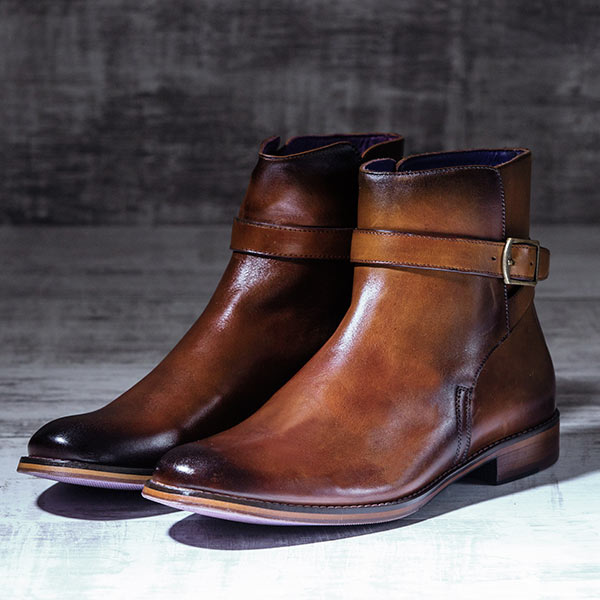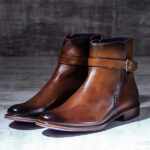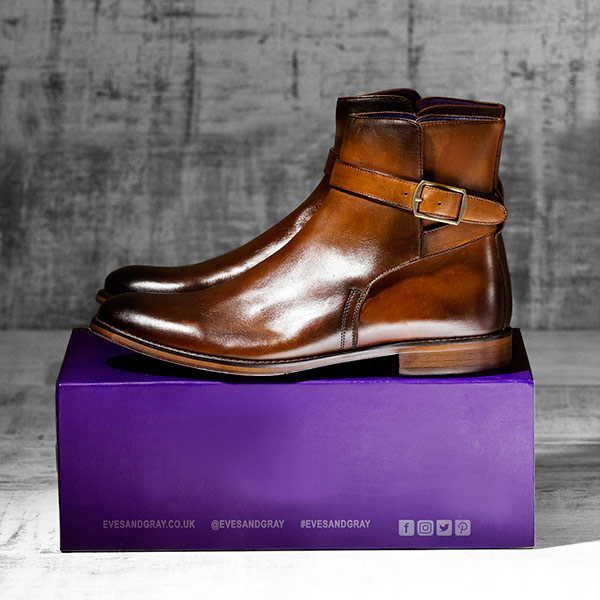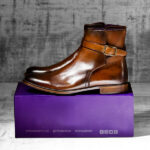 The Javelin Burnished Tan Leather Strapped Boot
The Javelin Burnished Tan Leather Strapped Boot
£260.00
Burnished Tan Italian Leather Strapped Boot, extremely comfortable and a real head turner. These make you feel great and are guaranteed "compliment getters" Happy Shopping!
Full Description
Description
This hand made Jodhpur boot is crafted from fine, highly burnished tan leather. Inside, the purple calfskin lining and softly padded insoles add comfort and allow the boots to breathe. The stitched sole has a layer of coloured grip and a rubberized heel, both stylish and practical. Our strapped Jodhpur boots are perfect for that country weekend look. A very comfortable style and one of our favourites.
Throw on your favourite weekend sweater and slacks, and these boots and head out for a weekend in the country or a day in the city. These short boots will add effortless style to any outfit and can go with a multitude of looks. Whether you want to dress them up or down, these boots are versatileAn equestrian-inspired ankle boot with a strap-and-buckle fastener that wraps around the boot's shaft.
The Jodhpur Boot was initially worn by the best horsemen from the Indian Jodhpur state. The Jodhpur name has been naturally chosen for this model, which over time has become a great men's shoemaking classic.
Delivery & Returns
1.1 Goods will normally be dispatched within 1 working day and any estimated dispatch date is an estimate, which can change without notice.
1.2 We will normally deliver goods within 2-3 working days of dispatch.
1.3 We can deliver our products anywhere in mainland Great Britain and Northern Ireland and a range of countries worldwide.
1.4 We will deliver the goods to the premises you specify on your order. You must be at home to accept delivery of your order, which is normally between 9:00am and 6:00pm Monday-Friday.