Sale!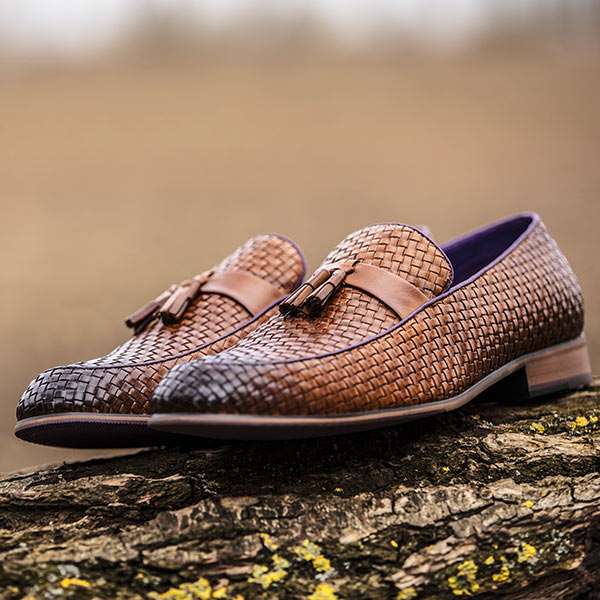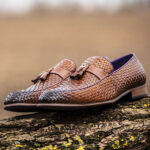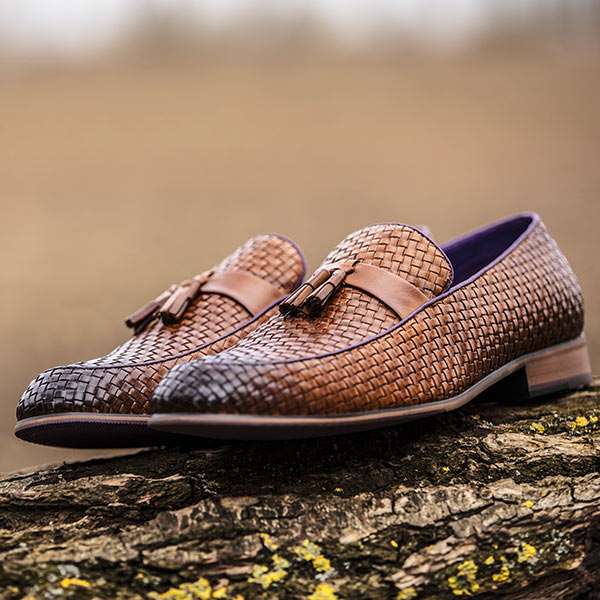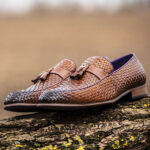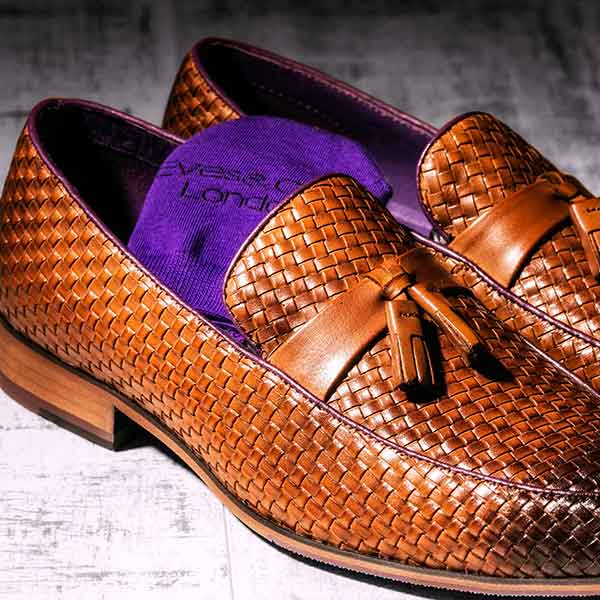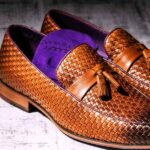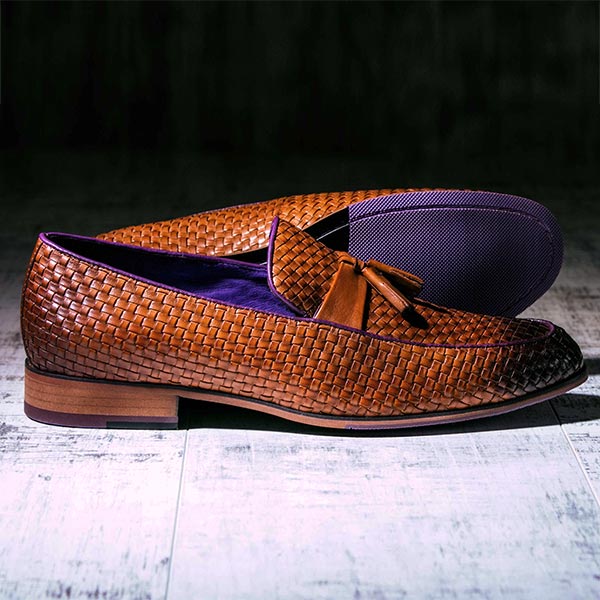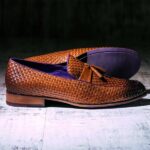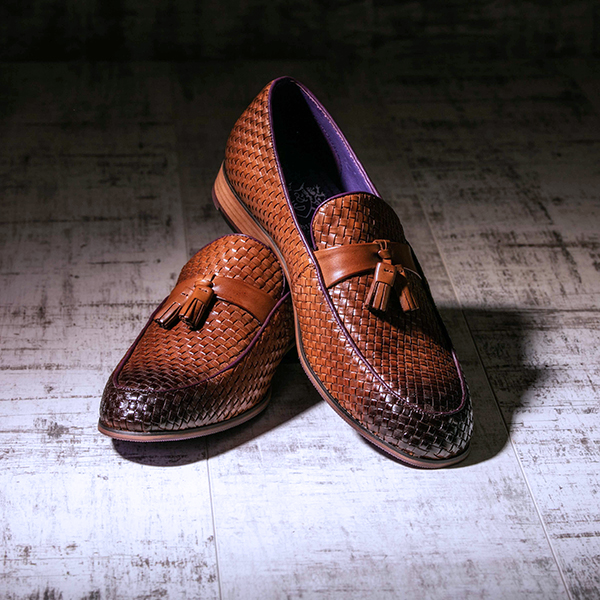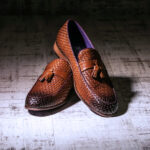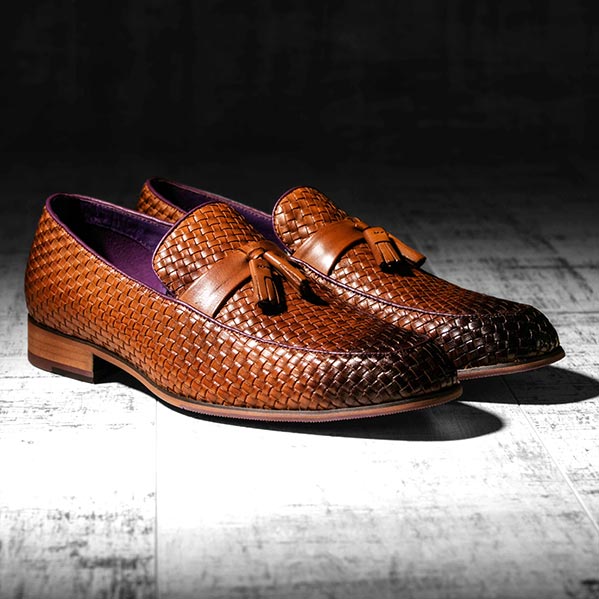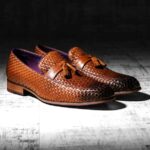 The "Bancroft" Basket-weave Tan Leather Slip On
The "Bancroft" Basket-weave Tan Leather Slip On
Basket-weave burnished Tan Leather
Full Description
Description
This hand-made shoe is crafted from high quality Italian leather woven in a basket weave design. Soft purple leather lining and padded insoles add comfort and allow the shoes to breathe. The stitched sole is completed with a layer of coloured grip and a rubberized heel, improving durability and helping to sustain the purple colour with wear.
If you are considering slip-ons for the first time, The Bancroft is a great choice – classy with a summer suit but equally good with casual kit. A seriously comfortable shoe and v popular with the home team!
Stylish loafers can be hard to find, but the Bancroft is the perfect balance of fashion-forward detailing and everyday comfort. Featuring a trendy basket-weave burnished tan leather, these shoes look great with any outfit, and the cognac colour ensures that you'll be on-trend no matter what. What's even better is that these shoes come with a pair of invisible socks, so you can still be comfortable and stylish while wearing these shoes.
Delivery & Returns
1.1 Goods will normally be dispatched within 1 working day and any estimated dispatch date is an estimate, which can change without notice.
1.2 We will normally deliver goods within 2-3 working days of dispatch.
1.3 We can deliver our products anywhere in mainland Great Britain and Northern Ireland and a range of countries worldwide.
1.4 We will deliver the goods to the premises you specify on your order. You must be at home to accept delivery of your order, which is normally between 9:00am and 6:00pm Monday-Friday.