Any gentleman knows that shoes play a huge role in any outfit, so it is crucial that you put some efforts into choosing the right style.
Here at Eves & Gray, we are committed to crafting classic leather shoes, such as Brogues and Oxfords, yet we are always keeping an eye on the future. Enjoy our selection of modernised classic staples every gentleman should own!
Brogue
Historically, brogue shoes were originally created as utilitarian shoes. The characteristic holes and perforations were in fact there to help drain the shoe from the water collected after stepping into swamps and puddles. But things are much different today, as brogue shoes are now considered amongst the classiest dress shoes for gentlemen. Thanks to their casual-chic features, they are a versatile addition to any wardrobe!
Opt for lighter brogues for a casual outfit or choose a darker hue, like the Balliol Burnished Brogue, for formal occasions.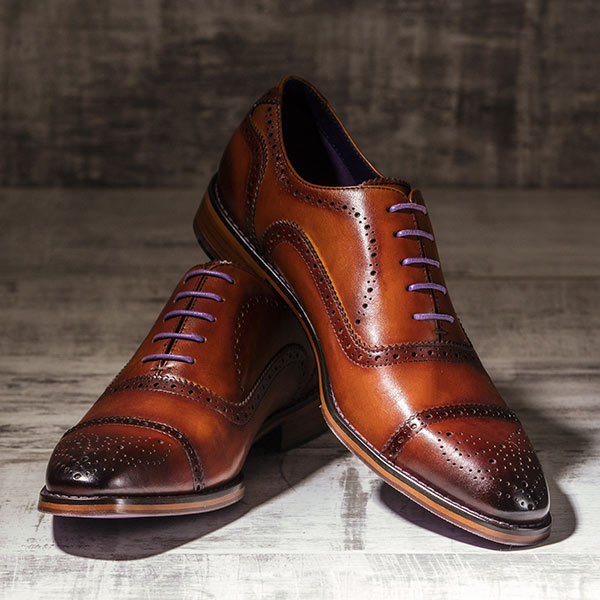 Slip on
This Scandinavian staple has quickly become a streamlined shoe design across Europe. Stylish yet easy to wear, slip on shoes are ideal for a smart-casual look, in particular during the Summer months. Perfect with a smart shirt, slip on shoes like the Caius Suede Slip On are great to add a touch of modern class to any gentleman's wardrobe.
Opt for darker colours (like navy or brown) if you are wearing a more neutral outfit, or choose a pair of burgundy or purple slip on shoes to brighten up your look.
Oxford
One of the most well-known classic shoes, the Oxford has evolved over the years from a plain leather shoe to the sophisticated shoe we know today. With their rich detailing, Oxford shoes are excellent for formal events as well as casual ones.
Chose a pair of black Oxford shoes if you will be attending a formal event or opt for a tan colour, like the Bristol Oxford, for a more casual ensemble.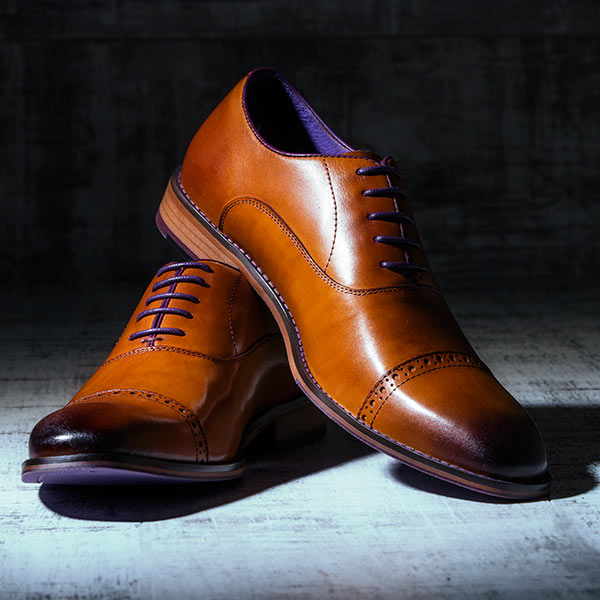 Derby
Derby shoes are a noticeable, outstanding type of men's classic shoes and this is because of their unique design. Conceived to be a cut of shoe, rather than a type of shoe, they are used as the framework to craft other types of shoes, the most famous being the Budapester.
Derby shoes are best known for their characteristic "open lacing" feature, which would make any outfit stand out.
Chelsea
Known for being a celebrity favourite, the Chelsea is suitable for a range of diverse events and occasions. Their slick silhouette and comfortable fit helped the Chelsea boots become mainstream across the world. Gentlemen everywhere have been seduced by the modern simplicity of these classic shoes.
Perfect to go with a casual-chic outfit or with a smart ensemble, Chelsea boots like the Atlas Suede in Charcoal Grey are as versatile as it gets when it comes to men's classic shoes!