Producing high-quality leather shoes for gentlemen is our main focus at Eves & Gray, however, we are also proud to offer a small range of accessories to perfectly complement any outfit. Our range of gentlemen's watches was indeed introduced to offer our customers some exclusive dress watch options for a truly classic look.
Tough enough to be worn every day, and elegant enough for special occasions, our gentlemen's watches feature luxurious sapphire crystals for an elegant finish and an efficient Swiss automatic movement for great durability. So, let's find out what makes our Eves & Gray watches so special!
What are 'Swiss movement' watches?
Swiss movement refers to the intricate mechanism that keeps the watch ticking over the years. These sophisticated mechanisms are highly engineered by expert craftsmen to produce an accessory that will work perfectly for years to come.
Our Eves & Gray watches were manufactured following the highest standards of the Swiss movement manufacture, in collaboration with expert watchmaker Max Van Brauge. Pictured below is the Eves & Gray MK. VI Gentleman's Limited Edition Wrist Watch.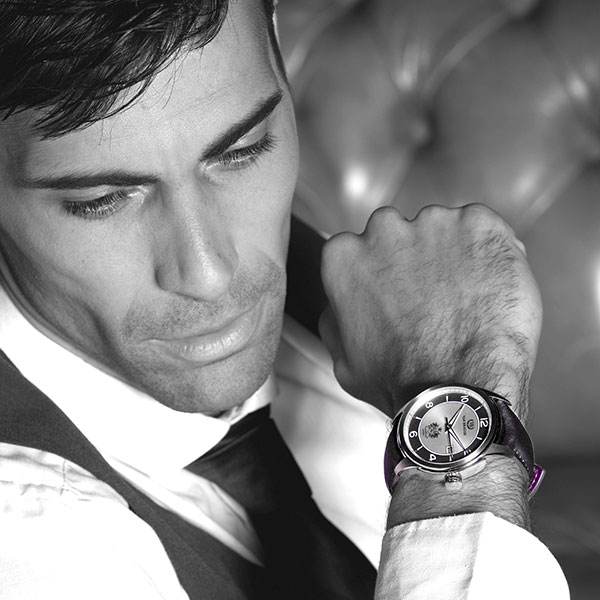 The story behind E&G watches
When coming up with a range of elegant wrist watches for men, here at Eves & Gray we decided to rely on the experience of British watchmaker Max Van Brauge.
Anchored in the mutual admiration for the best of the mid-20th Century, E&G and Van Brauge collaborated on a watchmaking project aimed to recreate the perfect 50's watch with the best possible modern technology.
Our watch collection reflects Eves & Gray's mission perfectly by drawing inspiration from a mannered time when style and elegance mattered, yet creating something contemporary and functional.
Perfect to be dressed up with a tailored suit or down with a smart work-ensemble, our E&G watches can make any gentleman feel effortlessly elegant!
What makes our Eves & Gray watches so special
While the expertly engineered Swiss movement makes our range of watches highly functional, it is our attention to the details that makes these watches so special. Both our MK V and MK VI watches feature a curved sapphire crystal with a circular brushed dial, a timeless design inspired by the unique elegance of 50's watches, combined with the contemporary watchmaking excellence that goes into assembling the perfect Swiss movement.
Highly functional yet extremely classy, our gentlemen's watches are made in England using the best 'Everglade' alligator leather for an elegant finish thanks to the meticulous care that goes into every detail. Pictured below is the Eves & Gray MK. V Gentleman's Limited Edition Wrist Watch.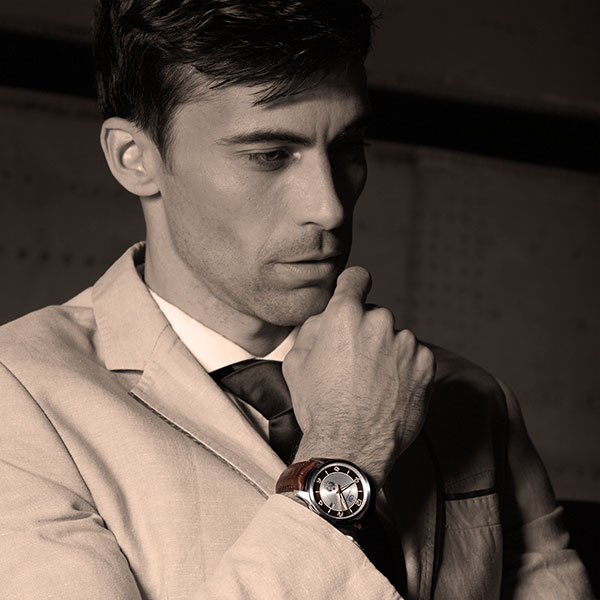 So, whether you are looking for the perfect water-resistant Swiss movement watch or you are a lover of vintage designs, accessorising your outfit with one of our E&G watches is a bold, stylish choice that will make you stand out.
Browse our Eves & Gray range of luxurious watches for gentlemen if you want to learn more on these elegant accessories!