***SPECIAL OFFER: AT THE TIME OF WRITING, ALL EVER:J JACKETS ARE REDUCED TO £59.99. FREE UK P&P.***
With the weather slowly getting warmer, it is no surprise that we all start feeling the need to reflect this season change onto our wardrobes as well. It is finally time to put away raincoats and thick Winter jackets, making some space for Spring outerwear.
Although this change of clothing is necessary, one should never underestimate the unpredictability of April and May weather. If one day you feel like it's time to get your Summer clothes out, the next day you might need to seek shelter in a shop while waiting for the rain to stop.
To help you in the endless search for the perfect Spring outerwear for men, we have put together our top picks from the EVER:J Clothing collection of jackets.
Lightweight and comfortable to wear, EVER:J Clothing offers a range of men's outerwear for all needs and situations. From windbreaker long jackets ideal for an overcast day, to comfortable hooded jackets to help you stay active even on rainy days, rest assured that you will find the perfect Spring outerwear at EVER:J!
Egvoyager Hooded Jacket for those rainy days
Perfect with a pair of plain trousers or some casual jeans, the Egvoyager Hooded Jacket is what you need to keep you warm and dry on rainy days.
Made from lightweight, soft contrasting fabrics, this jacket is ideal if you have an active lifestyle or simply if you want to feel comfortable while looking your best! Thanks to the drawstring storm hood, the Egvoyager Hooded Jacket can take you from a sunny day to a rainy one in no time at all.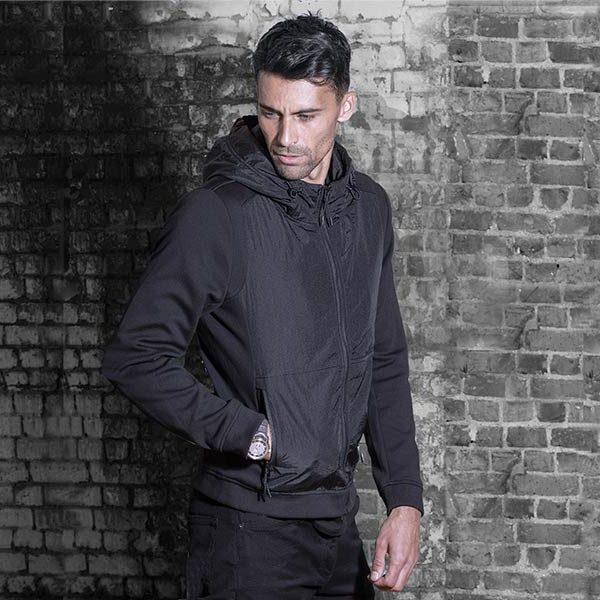 Hadley Short Jacket to keep the wind away
Made from a highly breathable fabric, the Hadley Short Jacket is the perfect outerwear garment to keep you warm on a windy day without having to compromise on style. Thanks to the multiple pockets and funnel neck, this is the perfect men's outerwear jacket for the Spring, whether you are running errands or commuting to work!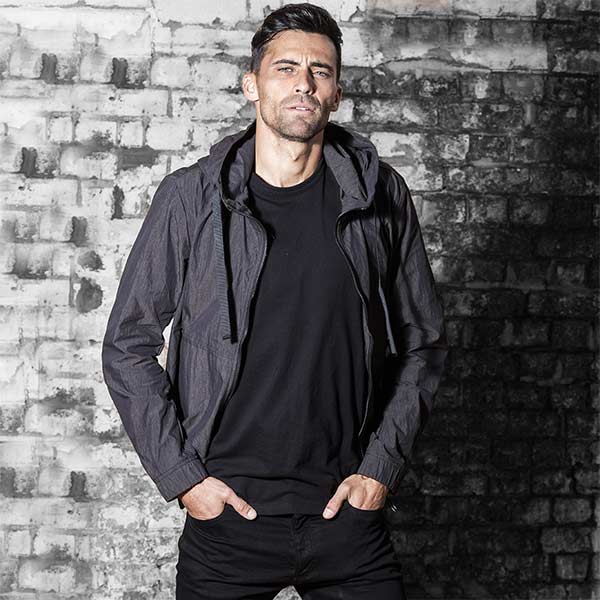 Sabre Dual Fabric Jacket for a modern Spring look
Contrasting materials, slash side pockets and a stand up collar are only a few of the modern features of the Sabre Dual Fabric Jacket. Ideal for a casual Spring look, this long jacket will make any gentleman stand out.
Thanks to the modern contrasting fabrics used in its design, the Sabre jacket has a very unique, stylish look that will work very well with a pair of dark jeans or plain trousers. The medium weight wool material used in its production makes this thigh-length jacket perfect even on a chilly day!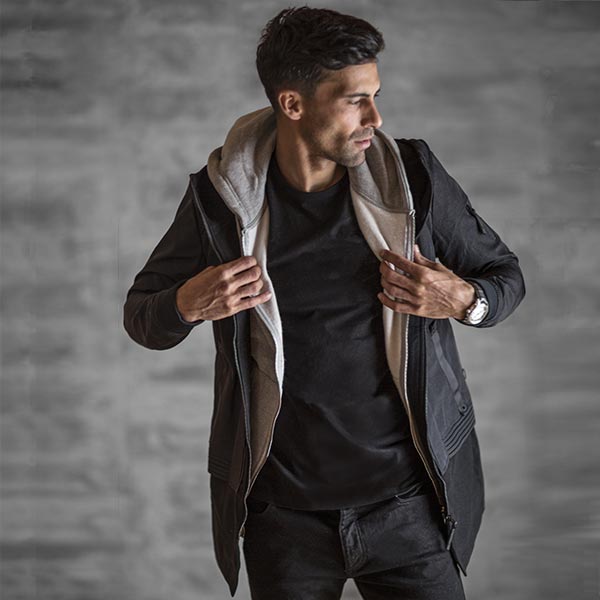 Spring is an unpredictable season and, as the weather changes, you want to make sure to have the right outerwear in your wardrobe.
Whether you're looking for a breathable jacket to wear to work without having to sacrifice your comfort, or you would prefer a more casual one for a morning jog, browse our full range of EVER:J Clothing to find the perfect men's outerwear for the Spring!
***SPECIAL OFFER: AT THE TIME OF WRITING, ALL EVER:J JACKETS ARE REDUCED TO £59.99. FREE UK P&P.***