Historically, everyone has seen the bride as the centre of attention of a traditional wedding, but it is just as important that grooms and their groomsmen feel special on such a big day too!
From the wedding location to the time of the year, there are a few things one should consider when choosing the right pair of shoes. To help you navigate through the myriad of elegant (and not-so-elegant) shoes out there, we have put together a small guide to gentlemen's wedding shoes.
A classic pair of shoes for a traditional wedding
We start our list from a traditional wedding; the timeless style of a pair of the Falcon Dark Brown Oxford shoes is incomparable to any other design and, thanks to their versatility, you will be able to dress them up or down, depending on the occasion.
The time of single-use wedding accessories is now behind us; as brides move towards a more sustainable choice of garments and accessories, so do grooms. The Falcon Dark Brown Oxford shoes will make you stand out on your wedding day but they will also be a great option for an office look on a casual business day!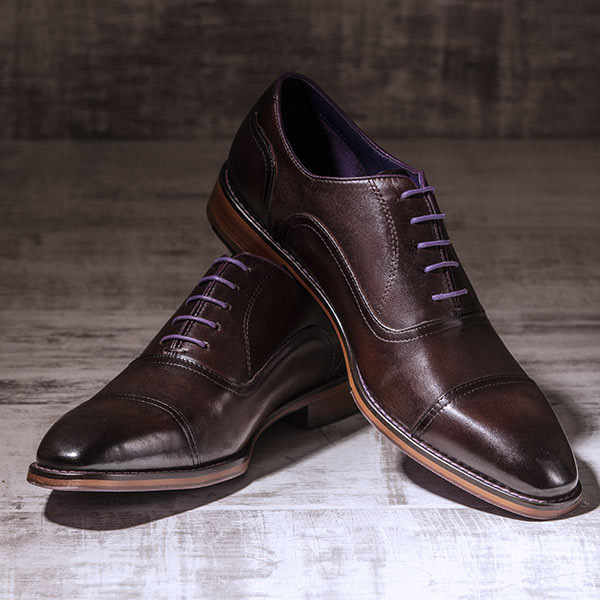 A slip-on for a relaxed day
Not everyone dreams of the big traditional wedding, so it is only fair that we offer 'unconventional' grooms a more relaxed alternative. If the wedding will take place in the countryside, for instance, then a pair of Bancroft Tan Slip-On will do the trick perfectly. Ideal for a sunny day on the grass, these shoes will add a touch of funky style to any outfit, as long as it isn't a tuxedo! If the outfit is a less traditional one, such as a linen suit to perfectly match Boohoo Wedding settings, then showing your ankle with a pair of slip-on shoes is a winning move, one which will make your special day even more memorable!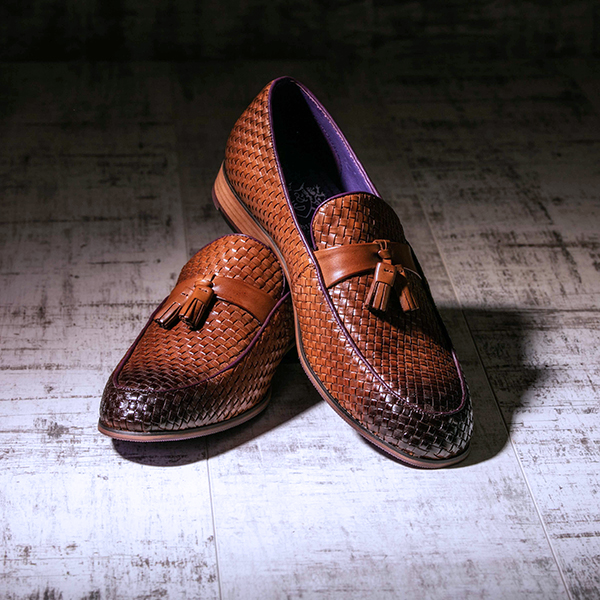 A bold shoe to stand out
If you're looking for the wow-factor or perhaps are planning a wedding 'outside the box', then you should opt for something bold like a pair of Batwing Monkstrap shoes.
A stylish option that will work well with a tan tailored suit, Monkstrap shoes are often used to make a statement; not many opt for a pair of bold-buckled strap shoes for their wedding day! Ideal to transition from an elegant ceremony look to a more relaxed party outfit, Monkstrap shoes will make any gentleman feel stylish on their wedding day.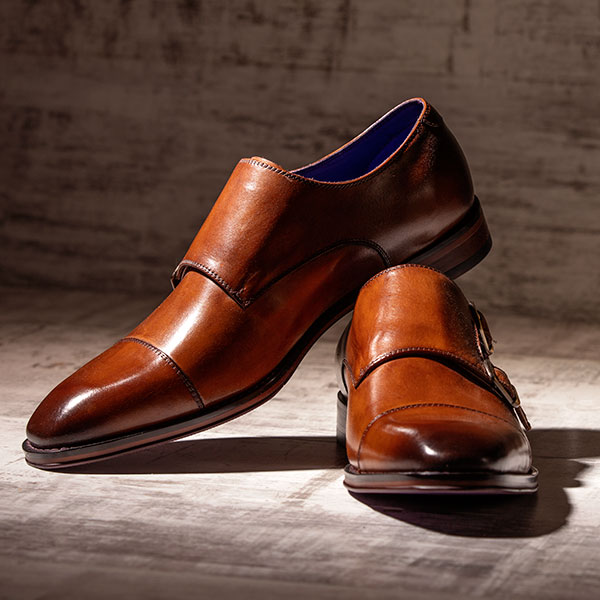 So, whether you decide to stick to traditional wedding protocol and go for a pair of classic Oxford shoes or you give in to the temptation of wearing a pair of slip-on shoes for a relaxed countryside ceremony, there is just one last thing you should keep in mind when choosing the right pair of wedding shoes: comfort!