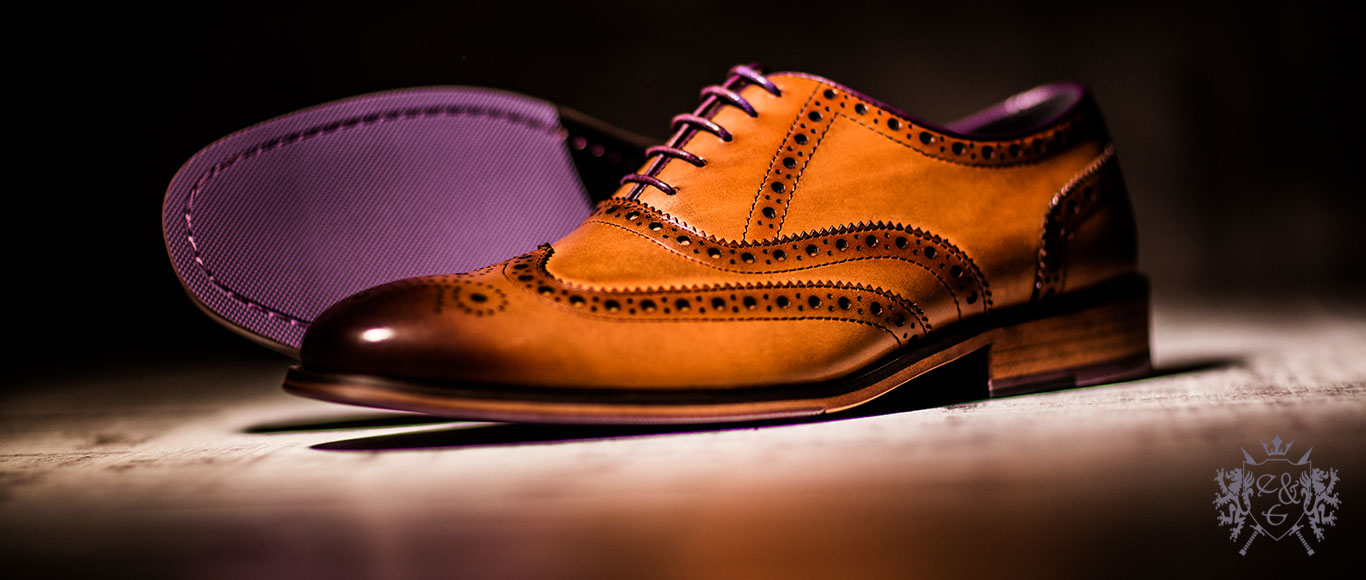 When it comes to amplifying the debonair of a gentleman's attire, few accessories and pieces can rival the charm of the classic footwear design: the Brogue.
Many gentlemen discard the Brogue in a bid to elevate their wardrobe with modern choices of footwear, but there is a strong movement towards the revival of classic trends with a sophisticated, contemporary flair.
The Brogue is a must-have footwear trend that allows men to enjoy the absolute best of charm, style and comfort.
Versatility & Functionality
Originating in the Highlands of Ireland and Scotland, the Brogue offers a classic charm that is unrivalled and unmatched, despite decades of fashion advancements and trends. The first pairs of the Brogue were created with untanned hide and tiny perforations, making the pair much more functional for those who had to walk through wet terrains.
Since then, the design has evolved remarkably, and today, gentlemen can invest in the Brogue in a wide variety of designs, materials and styles. It continues to delight men with its endless functionality and its ability to be incorporated into any given attire or occasion.
Today, Brogues are identified by their exclusive flair for classic charm, with their patterned detailing exuding a beautifully embellished appeal.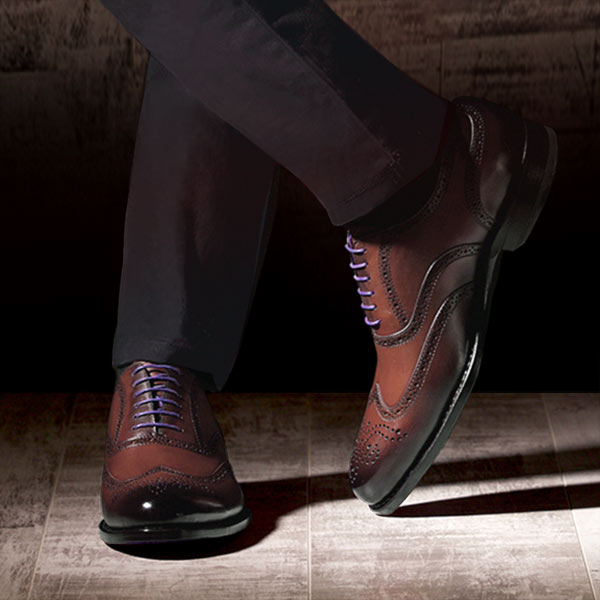 Comfort & Charm
Subtly extrovert, Eves & Gray have designed the perfect blend between comfort and charm, and it's time for style savvy gentlemen to revert to the timeless sophistication of the Brogue. Whether you are dressing for a regular day at work, a semi-formal event, a smart casual occasion or even a hot date, these shoes are seamlessly perfect for any given attire. Their greatest advantage is their ability to be paired up with anything and everything without looking out of place.
In fact, the Brogue adds a unique charm to all outfits, gracing your look with an impressively fashionable flair for boldness. Eves & Gray offer classic Brogues as well as pairs for the more adventurous Fashionados. Even better, the Brogue isn't a trailer queen; it is incredibly comfortable and ideal for those who commute or walk a great deal through the day.
Still not convinced the Brogue is for you? Contact us and we will be happy to advise.